More than two dozen vendors gave attendees plenty of tasty tamale choices
Published in the October 17 – 30, 2018 issue of Gilroy Life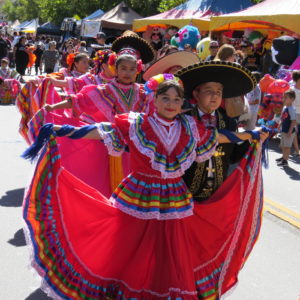 The Aztec and Maya civilizations considered tamales "the food of the gods." South Valley paid tribute to this once sacred and still beloved maize-based dish at the Fifth Annual Tamal Festival held the afternoon of Oct. 7 in downtown Gilroy.
Sponsored by CARAS (Community Agency for Resources, Advocacy and Services), the well-attended event spanned several blocks of Monterey Street and was a celebration of Latino culture. Visitors lined up for the tamales and the other traditional Hispanic cuisine sold at booths lining downtown. They were entertained by Aztec and folklórico dancing as well as live band performances and a lowrider car show.
"I think why we worked so hard to put this event together is because it brings together the different sections of our community and it uplifts and celebrates Mexican and Latino cultures," said Rebeca Armendariz, a board member at CARAS. "It gives everybody a chance to partake in it and enjoy it. I think it's important given Gilroy's long history of Mexicans in our community."
The festival offered 27 tamale booths for attendees to sample various types. The cooks included local Gilroy nonprofits and professional tamale makers from Richmond and Pasadena.
A hometown tamale judging contest was held to find the best tamale at the festival. Sampling the entries were Gilroy City Councilmember Fred Tovar, local advocate for native people Evran Antonio, former Gilroy Unified School District Superintendent Edwin Diaz, and former Gilroy City Councilmember Peter Arellano.
Tamales play an important role in connecting Mexican families to their roots. Some archaeologists believe the food originated in Mesoamerica as early as 8000 B.C.  The Aztec and Maya people, as well as the Olmec and Toltec before them, used this corn-based staple as easily portable food when they went hunting or traveling to battle. Tamales played a large part in their rituals and festivals. Even today, tamales are an important part of celebrating the Christmas season for people of Mexican heritage, Tovar said.
"Every year our family all gets together and just sort of work on the tamales — it's a lot of work," he said. "When you're making tamales, you know the holidays are right around the corner."
The fall weather turned out perfect for this year's event, he added.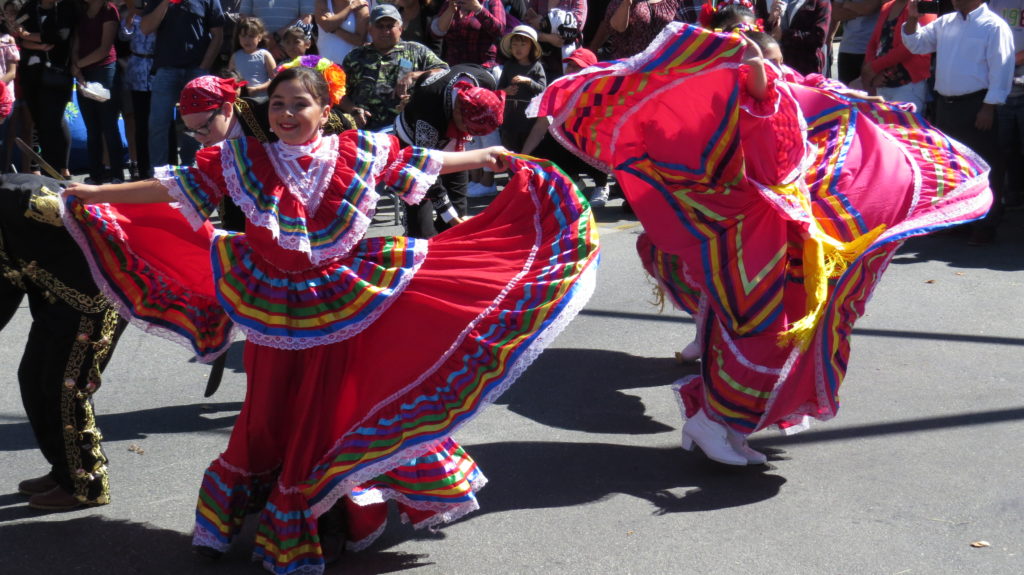 "It's a wonderful day for the festival," he said. "Every year it keeps getting bigger and better. The community has truly embraced it."
People came from throughout the region including Morgan Hill, San Jose, Salinas and San Benito County. Some were amazed how much the festival had grown since its first year in 2014 when it covered barely two blocks and there were only three or four vendors selling tamales — and they ran out.
Armendariz recalls the first year and was pleased how it has grown to be a community-wide celebration. The Tamale Festival is way to celebrate National Hispanic Heritage Month which goes from Sept. 15 to Oct. 15. Organizers opened the festival with the national anthem and a Color Guard from the Veterans of Foreign Wars Post in Gilroy. Visitors were entertained by various music bands and dance companies. At the intersection of Fifth and Monterey streets, women in Aztec-style attire with elaborate feather headdresses danced to the beat of a drum. At the next intersection, boys and girls dressed in traditional folk-style danced in an elaborate dance to a Mexican love song.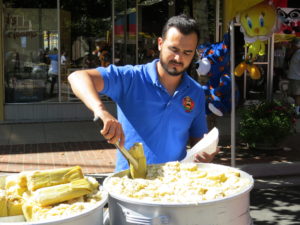 At the main stage on Fifth Street, bands performing included Sam's School of Rock from Salinas, Angel Ortiz y Los Centenarios, the Chicano All Stars Band and Banda Tierra Menguarense. The popular Santana tribute band Caravanserai played rousing dance tunes to end the entertainment as the sun set over the South Valley.
"I think every culture needs to be celebrated and as original people of this continent, it's always important to create events like this so that we can have pride and understanding and share that with other people — the beauty and delicious culture that we have," Armendariz said. "When people embrace their own culture, they're more likely to be open and appreciative. We want the people of our culture to embrace and appreciate other cultures and see the parallels of the things that we share and appreciate the differences, too."
Making tamales is a way for Latino women to socialize as they form an assembly line and process the various ingredients and pack them into the corn husks, she said. Very often, tamales are made to raise money for schools or nonprofits.
"Tamale making is hard work. I don't understand how people do it for fundraisers," Armendariz said. "I've done it for fundraisers — and I kick myself because it's so labor intensive. The results are delicious though. Tamales are a labor of love."
Zachary Hilton enjoyed eating tamales with his wife, Katie, and daughter, Avery.
"CARAS plays a huge role in our community and it's wonderful to have the Tamal Fest take over downtown for the day and basically create an open street for everyone to share the Latino food and culture and the dancers and the music," he said. "The food is fabulous. We just finished some award-winning tamales: that was round one. We'll be here for a few hours so we'll go through round two and round three."
A second-grader at El Roble Elementary School, Avery enjoyed the inflatable playground at the Kid Zone. The Tamal Festival let's people meet families of their friends from school, she said.
"I would encourage people to go by telling them they have fun stuff like raffles, bouncy houses, dancers in costumes, and tamales," she said. "There's bike racks, a free bike valet, and it saves the earth and it saves gas."
Latest posts by Marty Cheek
(see all)