Published in the March 6 – 19, 2019 issue of Gilroy Life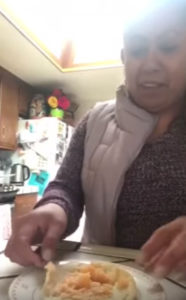 A Gilroy mom's video showing her daughter how to fold a burrito went wildly viral. College freshman April Olvera is away at San Luis Obispo told her mother, Silvia Domingues, she didn't know how to fold a burrito.
To help, mom sent a 41-second video where she patiently explained how to fold the tortilla around the filling. Way to go with that burrito video! It's had more than 10 million views so far.
Maybe April can now show some of her classmates the correct way to fold a burrito.
Spring is around the corner and barbecuers are hankering to get out their tongs and begin grilling. Well, get ready, because the Gilroy Garlic Festival is seeking both professional BBQ teams and amateur grillers to compete in the fourth annual Gilroy Garli-Que BBQ Challenge.
On Saturday, July 27, seasoned professionals will face off in the Gilroy Garli-Que BBQ Challenge, officially sanctioned and judged by the Kansas City Barbeque Society. Teams will compete for prize money, trophies, and bragging rights — not to mention the coveted People's Choice Award. Each team will barbecue pork ribs, pulled pork, chicken, and brisket — plus an optional category just for the Gilroy competition, "Anything Goes with Garlic."
A panel of KCBS certified judges will select winners for each of the five categories, who will be announced Saturday afternoon. Festival guests can purchase tasting tickets to sample dishes and vote for their own "People's Choice" award winner.
July 28 will be the Gilroy Garlic Festival Backyard BBQ Rib Throwdown, open to amateur grillers and local residents who have never participated in a sanctioned professional BBQ event. Prize money will be awarded to the top three teams. Garlic is a required ingredient; participants will be expected to provide their own meat, ingredients and grilling equipment. Teams interested in competing are encouraged to apply as soon as possible. Official contest rules and online application forms are posted at www.gilroygarlicfestival.com.
Gavilan College is making it easier to stay up to date with what's going on with the college's $248 million Measure X by launching a new website — GavilanMeasureX.org. This website will provide a quick and easy way to access information on all things Measure X, including project updates, financial reports, program documents, and more. As the bond program moves ahead, this website will be regularly updated to keep the community, students, staff, and faculty up to date.
Additionally, the Measure X bond website will provide all information regarding the Citizens' Bond Oversight Committee, including their meeting schedule, agendas, minutes, and annual reports.
The Gavilan Joint Community College District is currently seeking qualified, interested individuals (current staff are not eligible) to serve on a committee of community leaders which will serve as the Citizens' Bond Oversight Committee for the implementation of the Measure X facilities bond program. Details: www.gavilanmeasurex.org/application-for-membership.
The Veterans of Foreign Wars Post 6309 in Gilroy recently announced two winners of its local student patriotic essay competition.
Claire Shields, a senior at Dr. TJ Owens Gilroy Early College Academy, won the high school division for "Voice of Democracy: Why My Vote Matters." She wrote about her new status as a registered voter and her understanding of "the power of a voice [to] do good, and bring the change I seek in my own community…" wrote Shields.
Olivia Goldammer, a seventh grader at Brownell Middle School, won the middle school division for "Patriot's Pen: Why I Honor the American Flag." In her essay she wrote, "Whenever we pledge allegiance to the flag, we pledge to the people who helped create this country, the people who risked their lives for it and the honor we bring to our home."
"These students are truly patriotic," said Alfred Alciati, VFW Commander. "Their essays were well written and well deserving of the award."
The Voice of Democracy and the Patriot's Pen competitions, conducted nationwide, are part of a VFW-sponsored youth program that gives students an opportunity to write 300- to 400-word essays expressing their views on an annual patriotic theme.
"Despite being young, Claire and Olivia really expressed themselves well on topics many adults take for granted," said John Ceballos, VFW essay committee chair.
Their winning essays will now move on to the VFW District level and have the potential to advance to the state and national levels.
During its 40 years, the Gilroy Foundation has evolved with new programs to serve the local community. Executive Director Donna Pray asked us to let readers know the May 16 "Give Where You Live Faire" is an event to update community members on existing and new programs Gilroy Foundation is offering our community.
"There will be a panel discussion of how the Gilroy Foundation has affected certain organizations, students and donors, followed by wine and appetizers while attendees can network," she said. "It's open to those in our community who are leaders of other organizations, and residents new to our community who have shown interest in learning more about what Gilroy Foundation does for their community.
Although there is no cost to attend the fair, admittance is by invitation only. Anyone who wants to make sure they are invited to this event can email Donna at dpray@gilroyfoundation.org.
We appreciate the Gilroy Foundation for all it does for local people.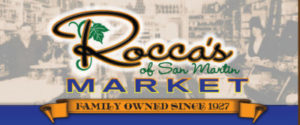 Latest posts by Marty Cheek (see all)