Click HERE for to read stories published in the June 12 – 25, 2019 issue of Gilroy Life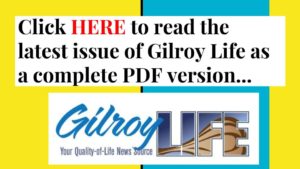 Main story: Gilroy resident wins inaugural Morgan Hill Mushroom Mardi Gras cooking contest
Entertainment: South Valley Civic Theatre's production of 'Gypsy' will entertain with catchy show tunes
Guest column by Jessica Ewing: Leadership Gilroy class of 2019 develops project  'Tame the Flame'
Editorial: Gilroy's CMAP nonprofit plays important media role
Around Town … with Robert Airoldi: Pacific Point School students learn value of compassion through club
Fundraiser: Step back in time and celebrate the end of Prohibition with Morgan Hill Historical Society
Christopher High School Digital Arts Program preps students for creative careers
Education: Project H.O.P.E. helps motivate and inspire struggling students
Your Retirement … with Brian & Bob: Are you planning to fail or failing to plan for your retirement?
Calendar of Events: Published in the June 12 – 25, 2019 issue of Gilroy Life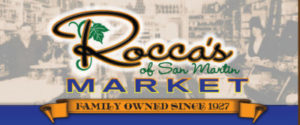 Robert Airoldi is the editor of Gilroy Life newspaper. If you have a story idea or an Around Town column item you want to tell him about, you can reach him at (408) 427-5865 or at editor@gilroylife.com.

Latest posts by Robert Airoldi (see all)