Fifth Annual Prohibition Party benefits Morgan Hill Historical Society
Click HERE for to read stories published in the June 12 – 25, 2019 issue of Gilroy Life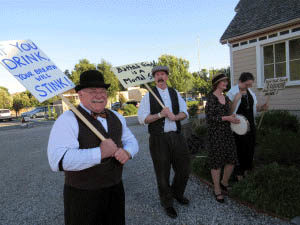 Gilroy residents seeking a fun time-trip into an adventurous period of American history will want to head to Villa Mira Monte Saturday, June 22.
The estate that once belonged to South Valley socialites Hiram Morgan and Diana Hill will be transformed into a 1920s-era "speakeasy" with an evening of food, music, fun and craft cocktails when the Morgan Hill Historical Society hosts its popular annual Prohibition Party.
The nonprofit started the event five years ago looking to create an evening cocktail-style party, and at the same time showcase the Hiram Morgan Hill House, said Nancy Reynolds, MHHS board member.
"In keeping with our mission, we also wanted to provide some exposure and education about the history of Prohibition, the social norms, food and fashion of the late 1920s-1930s," she said.
MHHS is responsible for raising the funds for the preservation, maintenance and operation of the property, Morgan Hill's only site listed on the National Register of Historic Places.
"Although we do this in partnership with the city of Morgan Hill and rely on grants when available, the most significant fundraising falls on MHHS," said Kathy Sullivan, MHHS co-president.
The evening starts with a complimentary classic car portrait before the bouncer asks for the secret password for entrance. Strolling through the home are many opportunities to learn about this period including some of Morgan Hill's wineries that were affected by Prohibition.
Live Dixieland jazz music by the Zinfandel Stompers will entertain guests as they enjoy a cocktail, dine on exotic Chinese and Italian food and take dance lessons. A card room will be open from 7 to 10 p.m. for those who wish to try their luck.
New this year will be the raffle, which will include prizes that will be limited in tickets sold. Cordevalle Golf (26 tickets available for $50 each), Bootleg Bath is a tub full of wine and spirits (unlimited quantity available for $40 each or 2 for $60), weekend in Arnold, (54 tickets available for $30 each), Cinnabar Golf (26 tickets available for $20 each), or a combo discount of one of each raffle ticket for $120 (instead of $140).
"Guests should get their friends together to pool their money and buy more tickets to increase their odds," Reynolds said. "These will be sold first-come, first-served with no limit per guest."
Guests who attend the Prohibition Party really experience a step back in time and a night of escapism as they dress in period attire and imagine what it may have felt like to be a guest at one of Morgan Hill pioneers Hiram and Diana Hill's cocktail parties.
"This entertaining event provides a historical connection with an era in our history," Sullivan said. "The prohibitionists lost and those determined to imbibe definitely kept the party going. Join us for a 'swell party' by kicking up you heels and dancing the Charleston in celebration of the end of prohibition."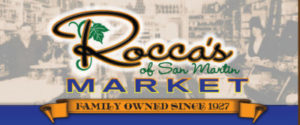 Robert Airoldi is the editor of Gilroy Life newspaper. If you have a story idea or an Around Town column item you want to tell him about, you can reach him at (408) 427-5865 or at editor@gilroylife.com.

Latest posts by Robert Airoldi (see all)