"Let us act to resolve that the evil forces behind this attack have actually no place in our daily lives."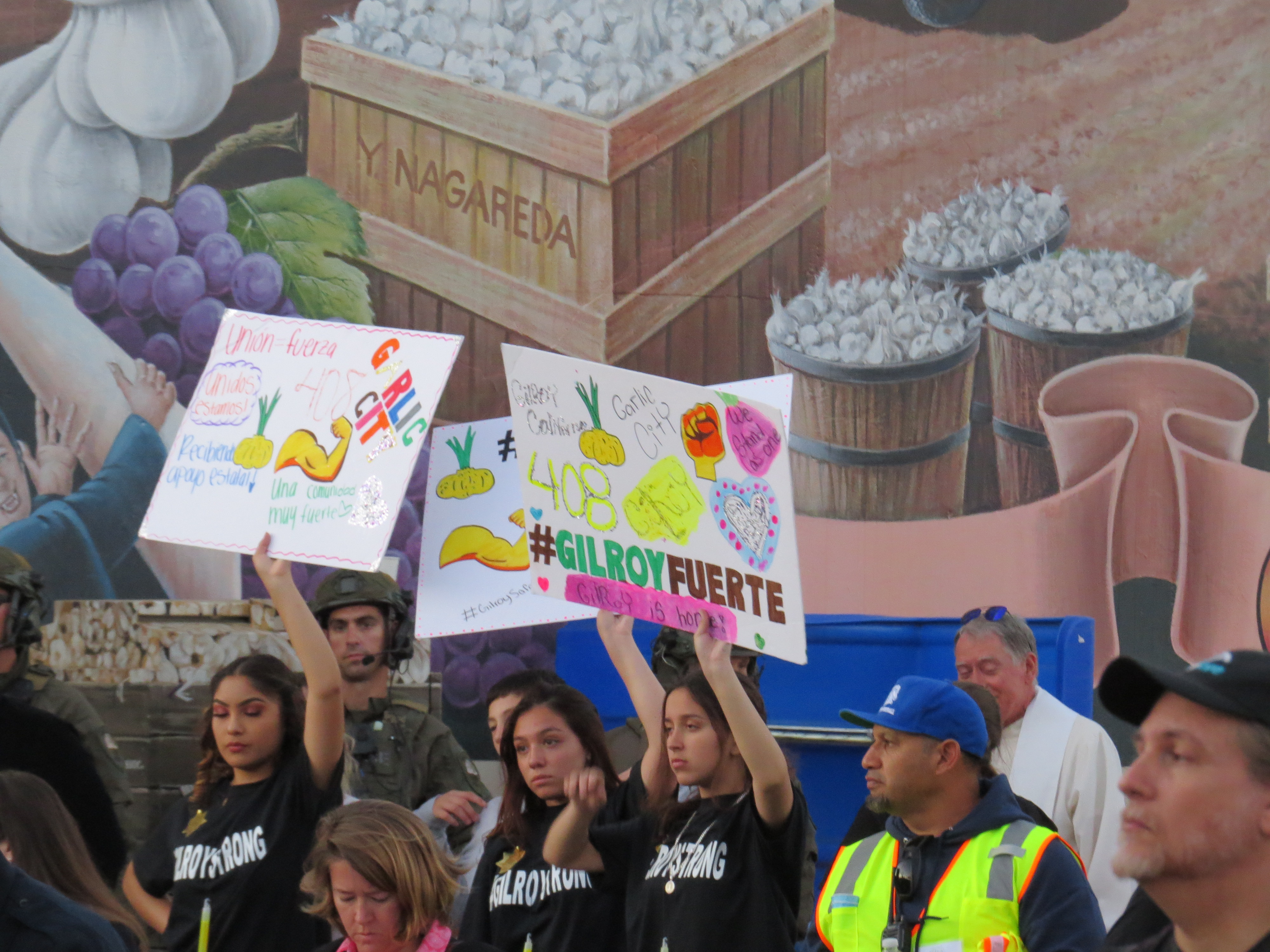 By Jimmy Panetta
Editor's note: Congressman Jimmy Panetta, representing a district that includes portions of Gilroy, spoke at the Aug. 1 downtown #GilroyStrong vigil about the Gilroy Garlic Festival mass shooting July 28.
---
I am so proud of this gathering tonight as we are so sad for the reason that has brought us together. We remember those we lost: Stephen, Keyla, Trevor. But as we do that, we must also reaffirm the pride that will put us on a pathway forward. Tonight, we are connected by our sorrow, our anger, our confusion over who we lost and why it happened.
It's a consternation that can easily lead to inaction. However, we know that in this community there is a sentiment that leads us to action. It's an attitude. It's a Gilroy attitude that I experienced firsthand this weekend.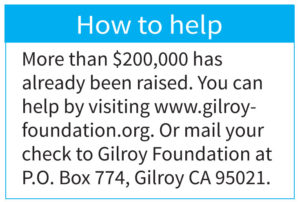 On Sunday afternoon, I was at the Garlic Festival with my 12-year-old daughter. Gia and I were shown the best of the festival with the cook-off, with the clamor for the free garlic after the garlic topping competition, and, of course, with the combo plate with pesto pasta and pepper-steak sandwich. We not only experienced, we not only tasted the best of that festival, we felt the best of this community. The participation by the thousands of volunteers, the attendance by the thousands, and the pride not just for garlic, not just for the festival, but the pride in this Gilroy community.
I can tell you that while we were there, and after we had left, we could never imagine — never, ever imagine — the horror that followed.
But I do believe it was that pride in our community that led to the heroic actions of a few officers who saved so many. It was our Gilroy police officers that ran toward the shooter to confront, to take on, and to take out what is despicable, what is abhorrent, and what can be wrong in our society.
For too long, for too long and too often, we have been subjected to too much mayhem gun violence inflects upon our nation. From the three lives that were cut short Sunday to the 30 lives that are lost to gun violence every day. Seared with this violence, and with this pain, it's easy to feel we are standing on a cliff, on a cliff of a cultural canyon, unable to be bridged. But if we just stand there and do nothing, that divide will not only remain, it will get bigger.
Tonight, we are together. But tomorrow, many of us will go back to our daily lives. That is why we cannot go back to thinking things will change or just saying that things will change unless we actually make change.
In a passage in John's Gospel, he states: "Let us love not with words or speech but with actions and in truth." The truth is: We are not broken. We are not fractured by this event. Instead, if we are to sustain the unity that we see and feel tonight, if we are to honor the three young lives that we lost, and if we are to go forward, then let us act.
Let us act to resolve that the evil forces behind this attack have actually no place in our daily lives. Let us act to ensure our sorrow and our shock over this shooting does not define our Garlic Festival. And let us act to reaffirm in our abiding sense of who we are as a community that, yes, it is so strong, but it is also always garlic rich and Gilroy proud.
---
Jimmy Panetta is a member of the United States House of Representatives for California's 20th congressional district.

Latest posts by Guest Column
(see all)