Please click on the headlines below to read stories and opinions in the October 2-15, 2019 issue of Gilroy Life.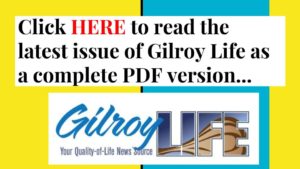 Garlic Festival will return in 2020, its executive director confirms
Nonprofit profile: SVCT's 'Cinderella' opens the 2019-'20 season
Guest column by Lili Jaquet: Oakwood students thrilled to meet one of their 'Wicked' idols
Editorial: Art can connect people with a hope for humanity
Around Town … with Robert Airoldi: Get your Spice of Life nominations in before the Oct. 4 deadline
Community Voices by Bill Monning: Fall is that time of year to get yourself prepared for wild-fires
Music in the Air … with Mark 'Fenny' Fenichel: Show me the Money and I'll show you a special music moment
Tilton Ranch north of Morgan Hill on the market for $20 million
Your Estate . . . with James Ward: Are you leaving loved ones a mess, or have you planned for future?
Symphony's opening concert will feature music from the silver screen
Your Garden … with Kate Russell: New pests in Gilroy gardens are damaging artichoke plants
Calendar of Events: October 2 – 15, 2019 issue of Gilroy Life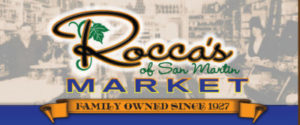 Robert Airoldi is the editor of Gilroy Life newspaper. If you have a story idea or an Around Town column item you want to tell him about, you can reach him at (408) 427-5865 or at editor@gilroylife.com.

Latest posts by Robert Airoldi (see all)