Lemus represented the more than 340,000 people in California with intellectual and developmental disabilities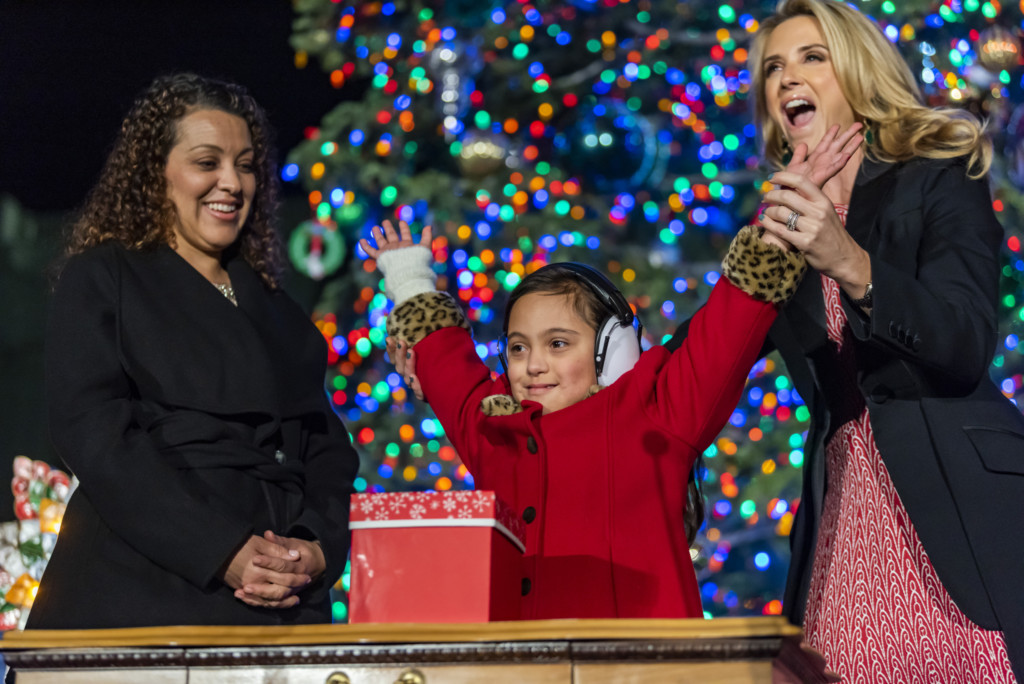 ---
By Robert Airoldi
Gilroy girl Nayeli Lemus got a wonderful start to the holiday season when she helped light the Golden State's official Christmas tree.
The 10-year-old student at Charter School of Morgan Hill joined Gov. Gavin Newsom and first partner Jennifer Siebel Newsom when the couple hosted the 88th Annual California State Capitol Christmas Tree Lighting Ceremony the evening of Dec. 5 on the lawn of the Capitol Building.
Lemus was excited to represent the more than 340,000 people in California with intellectual and developmental disabilities. California's cultural diversity and spirit of inclusion were highlighted during the lighting ceremony.
The California Department of Developmental Services and the San Andreas Regional Center selected Lemus, who has received services from the state since her diagnosis, because she is an, "energetic independent fourth grader who loves school, singing, dancing, going to the beach and reading books."
This year's Capitol Christmas Tree is a white fir that stands 66 feet and 3 inches tall. It is lit by about 10,000 LED lights and is decorated with at least 300 traditional ornaments and more than 500 hand-crafted ornaments made by children and adults with intellectual and developmental disabilities.
"The holiday season is a very special time, and this year, we want to celebrate California's rich history, people, cultures, backgrounds and religious beliefs, which give our state its unique and enviable identity," Gov. Newsom said in a press release.
Mattie Scariot is amazing. The Gilroy woman has transformed the South Valley's Poppy Jasper International Film Festival into one of the world's premier gatherings of independent filmmakers. She was in Santa Barbara at the FestForums convention last month where she received a very prestigious award for the nonprofit arts and cultural group. It was selected by FestForums as the best festival for its "Best of the Fest Awards" ceremony.
"I had the attitude that we were lucky to be finalists and that next year