Family Fun Day set March 14 to bring people together at a party
---
By Marty Cheek
Gilroy had a flour mill, brewery, distillery and a thriving lumber industry in operation when it incorporated as a legislative charter city March 12, 1870. A century and a half later, the city's industries are vastly different as it kicks off a series of celebrations during the next 12 months of its sesquicentennial.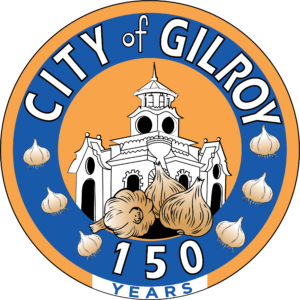 The opening event is a Chamber of Commerce mixer at Old City Hall held March 12, the day of the 150th birthday. A Family Fun Day community party will be held 11 a.m. to 2 p.m. March 14 at the paseo around the civic center. (If it rains, the party will be at the Wheeler Center.)
The Family Fun Day will emphasize the history of the city and how it has changed during the decades, said Amanda Rudeen, who serves as the chair of the Gilroy 150 organizing committee.
"It's a huge community engagement event. It's very kid-centric," she said. "We're going to have the Parks and Recreation Department there with a pop-up park and games and activities for the kids as well as arts and crafts projects for them."
Kids can check out police cars and fire engines, as well. A chili cook-off is planned between fire fighters and police officers to see who can make the best batch. Members of the Gilroy Historical Society will give tours of the downtown. The Gilroy History Museum, a few blocks away, will be open for tours where maps and photos from the city's past will show the growth of the city in the past 150 years.
There will also be people from the city's various departments showing the different facets of Gilroy, Rudeen said.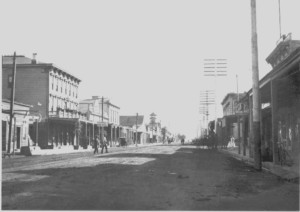 "It's an opportunity for people to learn about the city they live in and how Gilroy has become the great city that it is now," she said.
Other events will take place throughout the year, among them is a wine stroll with the Downtown Gilroy Business Association, she said.
"We're inviting the wineries around Gilroy to come to that event and explain their history," she said. "There's a huge wine-making history here because they've been here for a while. We want to show people the last 150 years of Gilroy."
The organizing committee encourages everyone in Gilroy to get involved at some level, she said. People can submit their photos to an Instagram account set up for the celebration where they can show what makes Gilroy a wonderful place to live and work and raise a family, Rudeen said.
"The biggest thing that we're trying to do is promote Gilroy's 150th birthday year with other businesses and organizations that are having events," she said. "We're working with other organizations that are hosting events."
Despite the fact she took on the leadership role of heading the celebration year, Rudeen is relatively new to Gilroy. She and her husband moved to the community four years ago from San Jose.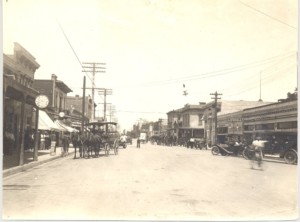 "I fell in love with Gilroy because you can get so involved here," she said.
Out of curiosity, she attended a city council meeting and found it fascinating. She decided to get involved in the community and joined the Arts and Culture Commission. That led to her becoming chair of Gilroy 150.
She encourages families to come to the March 14 event because it will be fun for young children and teens to see how their community has changed over the years and realize it wasn't always the way it is now.
"Gilroy is very special because we're in the backyard of Silicon Valley but we're also in the heart of agriculture land," she said. "They've lost that farm history up in San Jose and Sunnyvale, but we still have that here in Gilroy and personally I think it's really special. I encourage people to come and see what we were and how we came to be what we are now."
Melanie Corona, public information officer for the Gilroy Unified School District and a member of the Gilroy 150 marketing committee, also encourages people to get involved.
She invites everyone who is proud of their community to come to the March 14 party.
"It's just going to be a great day for the Gilroy public to come down and celebrate 150 years of the city that we live in and love," she said.
They can also suggest items from 2020 to share with people of the future.
"The planning committee is working on putting together a time capsule to commemorate the birthday, and that is coming by the end of the year," she said.
Latest posts by Marty Cheek
(see all)