Gilroy man helps nonprofits raise funds by performing as a tribute artist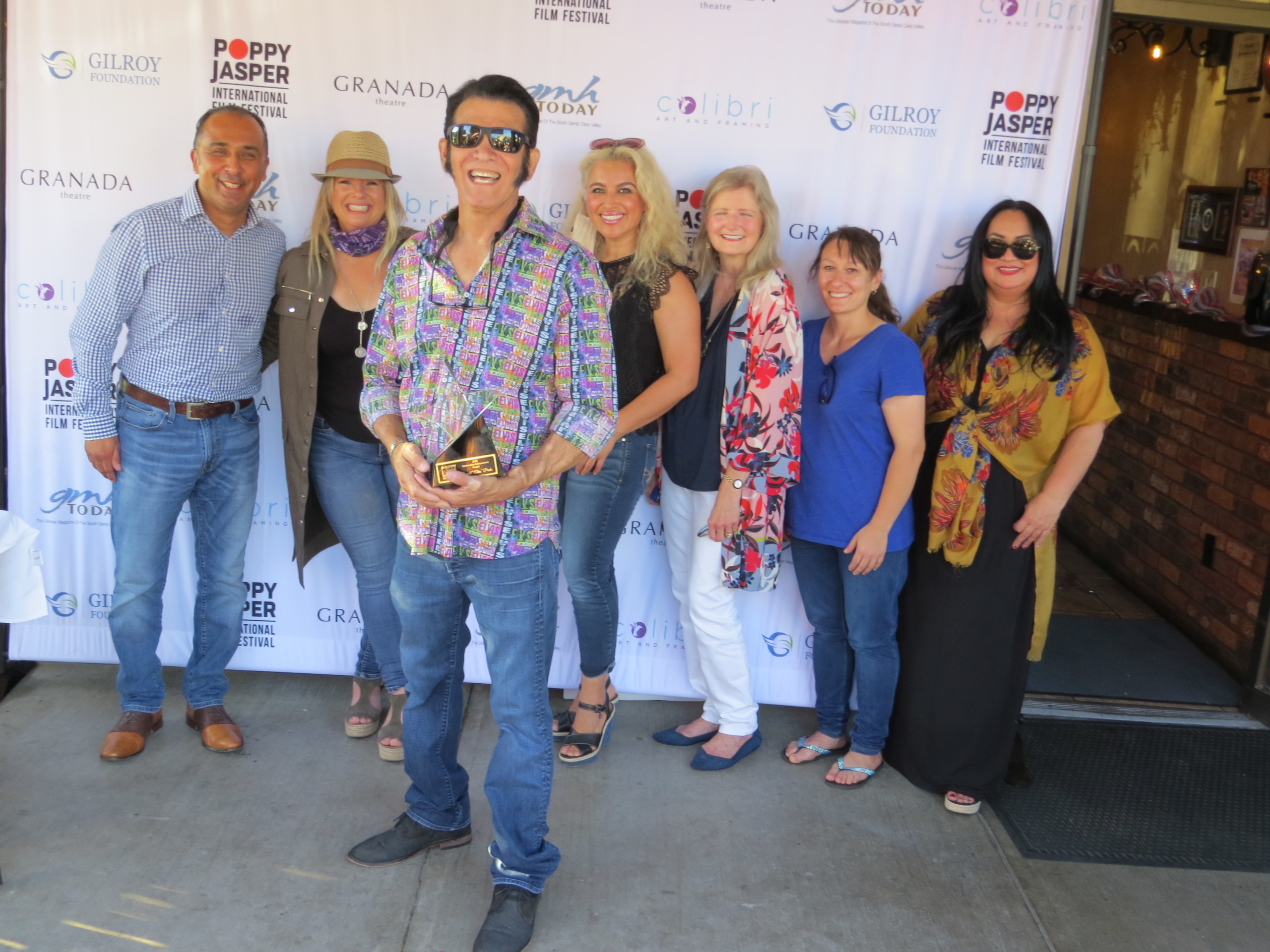 ---
By Marty Cheek
Raven-maned and tailored in a 1970s-style Elvis sequin jumpsuit, Don Prieto has spent countless hours in the Presley persona. A legend in the South Valley, the tribute artist loves the thrill of giving a curl of the lip and a sly wink of the eye to his fans as he belts out many of the beloved songs the King of Rock 'n' Roll was famous for.
For his dedication in helping local nonprofits raise funds for the past three decades, the Poppy Jasper International Film Festival presented the longtime Gilroy resident with its 2020 Community Achievement Award July 9. Organizers originally intended to give him the honor at the festival in April, but the COVID-19 pandemic cancelled the event this year. Instead, they showed him their love at a special event in the parking lot outside Victoria's Mexican Restaurant, which is owned by Prieto's parents and where he performs as Elvis on Thursday nights.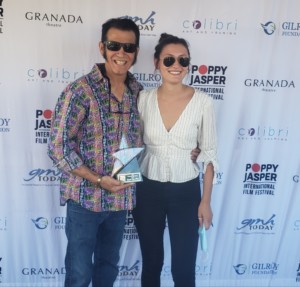 The Gilroy man got his start as the man from Memphis in 1992. The next year, he competed in a contest of 25 guys to see who might be the best Elvis Presley tribute artist. He came in second.
At one point, he was doing 15 to 20 shows on weekends. Before a show he sat in his car and listened to Elvis music to get in the mood
"I do it because I love what I do. I put that suit on and it changes my persona," he said. "I've had my best friends tell me that when I put that suit on I become Elvis. I really don't notice it."
At the "drive-by" awards ceremony, Gilroy Councilmember Fred Tovar read a few remarks to the attendees, describing Prieto as "a role model and a man of distinction" over the years that he has been impersonating Elvis throughout the Bay Area.
"It's no secret that taking time out of your busy life to give back to your community is a good idea," he told Don. "But for some people, giving back is not only second nature but also their life's work and to me that is how I would describe Gilroy's very own Donald.
"People will smile when they think of you forever. Kindness, gratitude and warm feelings will return your way. That seems so small to say to someone so largely impactful in many lives. You are a humble person with the world's biggest heart. Yo