Short stories judged in two age group categories: youths and adults
---
By Staff Report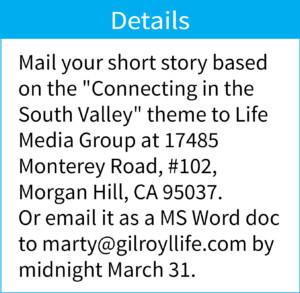 Silicon Valley fiction writers, let's get creative during COVID.
Life Media Group, the publisher of Morgan Hill Life and Gilroy Life, is partnering with literary agent Elizabeth K. Kracht of Kimberley Cameron & Associates to sponsor a "Connect in the South Valley" short story writing contest to encourage Santa Clara County residents to ignite their imaginations — and possibly win a $1,000 prize for their literary efforts.
The contest reflects the "connecting" theme of this year's Silicon Valley Reads, the annual program presented by the Santa Clara County Library District, Santa Clara County Office of Education, and the San Jose Public Library to encourage all residents to enjoy books around a specific theme. (None of these agencies are officially affiliated with the Life Media Group short story writing contest.)
Submitted stories must use the South Valley region (the part of the county south of Bernal Road) as a setting.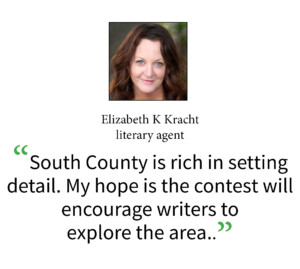 This can include placing the story in a county park or Henry W. Coe State Park, at one or the region's many wineries, at a local restaurant, a specific school, or at a local event such as the Gilroy Garlic Festival or the Mushroom Mardi Gras.
Stories can also include real people such as the mayors of Morgan Hill or Gilroy or other local dignitaries.
A resident of Morgan Hill, Kracht has been a literary agent at Kimberley Cameron & Associates for more than a decade. She represents both literary and commercial fiction as well as nonfiction.