NFL Pro Bowler from Gilroy hopes camp will become an annual event

---
By Chad Mays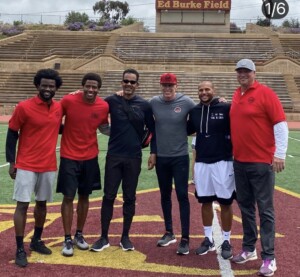 Jeff Garcia believes it's not the physical size of a person that results in success but the size of their heart, their knowledge, and their will to work. That's why he's returning to his hometown to train young people of the South Valley about life through building their skills in the game he long has loved.
The former NFL football player will host a special camp July 8 and 9 at local winery Kirigin Cellars' sports field with the goal of motivating boys and girls ages five to 17 in not only gridiron ability but also the skills to be better people and leaders in their community.
Garcia got his start in football locally, playing at Gilroy High School, Gavilan College and San Jose State University. He understands what it means to persevere in going after a professional career in the game. He was first overlooked in the NFL draft because he was "not tall enough, not strong enough, and not fast enough." But his persistence paid off when he signed with the 49ers in 1999 as the team's starting quarterback.
The idea of developing young people's character through the game of football at the two-day camp excites him. In his growing-up years in Gilroy, he also gained a lot as a person by playing the sport.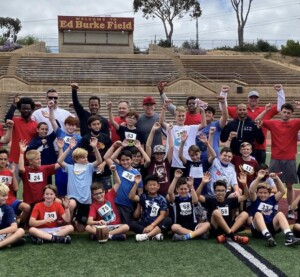 "It's all about motivating, inspiring, and teaching the youth to be better leaders, greater teammates, and the best contributors to society they can be," he said. "We want to create a competitive environment and have a lot of fun, allow the kids to get out and enjoy an awesome experience, especially after all they've been through the past year and a h