Softball tournament at Christmas Hill Park Oct. 10 raised funds for project to help eighth graders
---
By Marty Cheek
Students in the Leadership Gilroy class of 2021 are coming to the end of a dynamic 10-month program designed to build their leadership and team-building skills, gain a deeper understanding of the components of the local municipality, and design a community service project.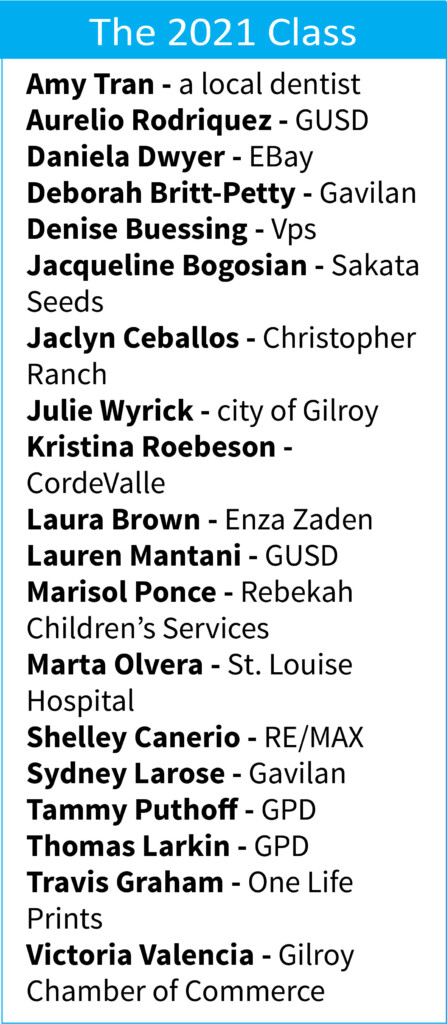 This year's class of 18 men and women focused their class project on helping about 900 eighth graders in Gilroy middle schools deal with the stress and anxiety of gaining an education during a global pandemic.
It held a "Back the Care Pack Softball Tournament" Sunday, Oct. 10, at Christmas Hill Park's pitches to raise $10,000. The money will be used to provided students with a bag containing items such as a squeeze ball, a fidget toy, a journal to record thoughts, and information on therapeutic resources to help them deal with emotional issues in dealing with life during COVID-19.
"Looking at the pandemic that's been going on, these eighth graders haven't had much time in middle school," said Denise Buessing, a member of the 2021 class. "Middle school is hard enough — all the bullying and hormones and everything. And they haven't had time to socialize. It's all been online learning. They just haven't had a great experience, and we're understanding that there's a lot of anxiety for them to go back into classrooms."
Fellow class member Lauren Mantani is a student counselor at Gilroy High School who saw first-hand the rise of anxiety among young people dealing with the enhanced burdens of learning during a global health crisis.
"For these eighth graders in particular, they had such a unique challenge that they had to go through that hopefully (the packs) prepares them and helps them and lets them know there are tools and resources," she said. "Our hope is that if they weren't aware there are resources available to them, this will inform them."
The slow-pitch softball tournament fundraiser was the first stage of the class project. The second stage will be implemented when the eighth graders will be presented with their care packs.
"Our initial hope was to be able to go in and have an actual in-person classroom experience with the students," Buessing said. "Maybe do a hands-on activity like some sort of mindfulness exercise. Something that will just be stress relieving."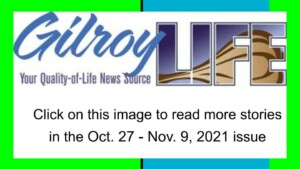 Because of the social distancing challenges of bringing that original idea, the Leadership Gilroy class decided to provide the packs through their teachers.
People join Leadership Gilroy for reasons both professional and personal. A resident of Gilroy for 26 years and mother of three, Buessing has long been involved with various volunteering work such as time spent at the Gilroy Garlic Festival. She thought going through the program could enhance her involvement.
"I wanted to do it for a few years," she said. "I'm looking for something that is going to be more enriching for myself, kind of a personal growth. But also, where I can volunteer and put my stamp on something."
Mantani also joined Leadership to be more involved.  "I'm so glad I'm doing it this year. This class is awesome."
Trevor Van Laar serves as the class instructor for Leadership Gilroy. He is impressed with this year's class in coming together with the added burden of COVID-19 safety restrictions. They rose to the challenge of creating their class project to help young people deal with the mental stresses of a pandemic.
"I'm super proud of them and excited that, despite all the hurdles, and all the things they've had to jump through, here's a group of people who have come together and have done something positive for our community and continue to affect a certain population of our community," he said.
Latest posts by Marty Cheek
(see all)