Find out what's happening in the South Valley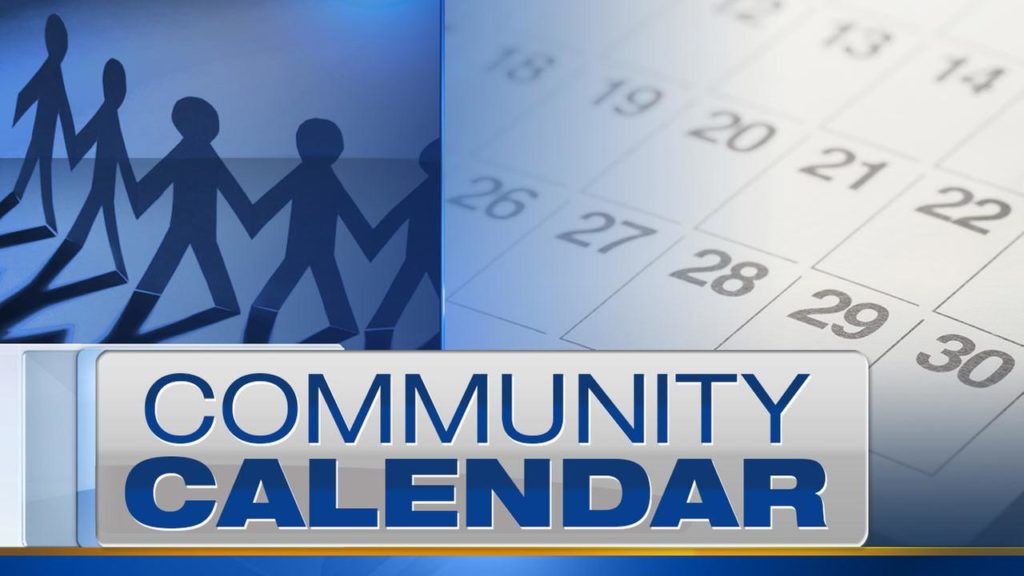 ---
Second, fourth Mondays
Lions Club Morgan Hill
• The Lions Club meets at Mama Mia's, 275 E. Dunne Ave., at 7 p.m. They focus on programs and services for the blind and visually impaired, and many other local programs. Details: (408) 723-1018.
Tuesday and Thursday
Historical Museum Open
• The Gilroy Historical Museum, located at 195 Fifth St., is open from 10 a.m. to 4 p.m.. The museum is also open from 10 a.m. to 2 p.m., the first Saturday of the month.
Wednesdays
Wind Symphony Meets
• The Morgan Hill Wind Symphony meets from 7:30 to 9:30 p.m., in the Fellowship Hall of the Grace Hill Church, 16970 DeWitt Ave., Morgan Hill. Bring your instrument, join the group and enjoy fellowship with other musicians. Details: www.mhws.org.
Symphony Searching for Musicians
• The South Valley Symphony rehearses from 7:30 to 10 p.m. in the band room at Solorsano Middle School, 7121 Grenache Way, Gilroy. They are rebuilding in these sections: viola, cello, clarinet, trumpet, trombone, French horn, and percussion-timpani. Interested musicians, please contact [email protected] or just come to a rehearsal and see what it's all about.
First, third Wednesdays
Exchange Club Meets
• The Exchange Club of Gilroy meets from noon to 1 p.m., at Mama Mia's, 1360 1st St. Guests can enjoy a free lunch on the club. Details: Denise Brolin at (408) 848-3861.
Fourth Wednesdays
Embroiderers Guild of America
• The Gavilan Hills Chapter seeks new members. Meet at 10:30 a.m. at the Church of Jesus Christ, Latter-day Saints, 1790 E. Dunne Ave., Morgan Hill from January through October. Proof of vaccination required. Masks indoors. The mission of the EGA is to inspire passion for needle arts through education and the celebration of its heritage.
Thursdays
Duplicate Bridge
• Games are held 10 a.m. Thursdays at the Gilroy Senior Center, 7371 Hanna St. Details: (408) 921-8512 or email [email protected] Also, Stone's online duplicate game held Monday, Wednesday, Friday, Saturday and Sunday at 1:25 p.m. on BBO (Bridge Base Online).
Third Thursday
Women in Touch II
• Renew friendships and make new friends. Join the Women in Touch meetings from 11 a.m. to 2 p.m. Meetings include lunch and lively entertainment at Elks Lodge, 2765 Hecker Pass Highway. Cost is $28 and reservation is required. Details: [email protected]
Saturdays
Running Group, Club Run
• The South Valley Running Club is hosting a group run at 8 a.m. Various distances. All levels welcome. Membership is not required. Details: www.svrchome.org.
Tour Morgan Hill Museum
• The Morgan Hill Museum and Hiram Morgan Hill house are open from 10 a.m. to 1 p.m., with docents to welcome visitors and provide tours. Learn about the city's history and see new additions. The Villa Mira Monte grounds are open from 8 a.m. to 8 p.m., where visitors can enjoy the Centennial History Trail and rose garden at leisure.
Morning bike ride
• Weekly co-ed, no-drop ride averaging about 25 miles. Meet at Bike Therapy, 17540 Depot St. at 7:30 a.m. Road bike and drop handlebars required. Rain cancels.
Women's ride
• An opportunity to get out with a supportive group of ladies for a 20-25-mile casual ride. New riders welcome. Meet at Bike Therapy, 17540 Depot St. at 9:30 a.m. Road bike and drop handlebars required. Rain cancels. An RSVP at www.facebook.com/ridemorganhill is appreciated.
Nov. 28
Community Chanukah Celebration
• This festive season, Chabad South County Jewish Center invites all to participate in a celebration in honor of Chanukah from 4 to 5:30 p.m. at the downtown amphitheater. COVID safe and outdoors, it promises to be an exciting event. There will be something for everyone to enjoy with a spectacular LED performance, children's Chanukah crafts, giant inflatables, free swag, prizes, and more. Doughnuts and latkes, traditional Chanukah foods, will be available for free. Registration required. For more info and to register, visit www.JewishMH.com/chanukah.
Dec. 1
Flower Lovers Holiday Luncheon
• The members of the Morgan Hill Flower Lovers will meet at 12:30 p.m. at Mama Mia's, 275 E Dunne Ave. Food choice from the menu. Please RSVP to Gloria at (408) 778-6124 by Nov. 29.
Dec. 4
Holiday Lights Parade is back
• Celebrate with friends and the community at 5:30 p.m. with floats, bands, dancers and Santa and his Magic Ship. After the parade, follow Santa's Magic Ship to the front of the Community and Cultural Center for the annual lighting of the Christmas Tree with Mayor Rich Constantine and Santa. After the lighting, Santa and his elves from Scout Troops 799 and 2799 will visit with children and enjoy the evening. Details or to participate, visit morganhillkiwanis.org.
Dec. 11
South Valley Symphony Concert
• The South Valley Symphony will celebrate the holidays with a concert of seasonal favorites plus a belated commemoration of Beethoven's 250th birthday, to be performed at 7:30 p.m. in the sanctuary of Advent Lutheran Church, 16870 Murphy Ave., Morgan Hill. Maestro Anthony Quartuccio will preside over "A Holiday Happy Birthday to Beethoven," which will open with Beethoven's Piano Concerto No. 5, "Emperor," with guest soloist Kristal B. Kim at the keyboard. The symphony's planned celebration of the 250th anniversary of Beethoven's birth, in 1770, was scuttled due to the pandemic. Tickets are $30 and available at www.southvalleysymphony.org, free to students with ID. Proof of vaccination or negative covid test is required, and masks are required inside the building.

Latest posts by Calendar Editor
(see all)