Published in the March 22-April 4, 2017 issue of Gilroy Life
Obituary provided by Belle McCormick's family
Belle Marie McCormick entered heaven on March 1, 2017 after 110 years of living life and loving her family.
Belle was born in Billings, Montana, on May 2, 1906. She lived a remarkable life dedicated to teaching, her family and her community.
Belle began her career teaching in 1925 at the age of 19 when she rode horseback to a one-room schoolhouse through the snow and cold in Montana. Her teaching ended with her retirement in 1973 from the Morgan Hill School District.
Belle's second career involved the love of her family and life. Her home of 64 years on West Edmundson Avenue was always open and welcome for outstanding breakfasts, lunches and dinners — or just to friendly visit.
She also became proficient in stained-glass artistry, caning chairs, an accomplished seamstress and an avid gardener. As an example of her zest for life, one year, at the age of 95, at Halloween she dressed up as "an old woman" so she would be a part of the celebration.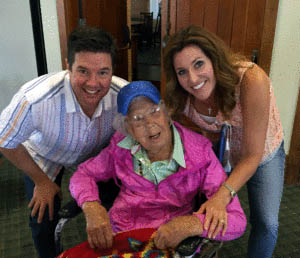 Belle loved horses and fast cars as evidenced by her long-time companion of 35 years, Pepper; and an Oldsmobile Toronado where she would leave many a male driver at a stoplight wondering "who what was that"?
As a testament to her involvement in the community, Belle was honored as the Morgan Hill Citizen of The Year in 1987.
Belle was mother to three daughters, Mary Ellen Stratton, Margaret Escover (husband Jack) of Gilroy and Annie Saso (husband Ken) also of Morgan Hill. She is survived by nine grandchildren and 22 great-grandchildren.
She is preceded in death by her husband William McCormick, daughter Mary Ellen Stratton and granddaughter Geri Stratton.
A Rosary was held on Thursday March 9, 2017 at Lima-Campagna-Johnson Funeral Home in Morgan Hill. On the following Friday, a mass was held at St. Catherine's Catholic Church in Morgan Hill at 10 a.m. followed by a graveside service at Mount Hope Cemetery.
A special thank you for the care provided by Hospice Bonita Springs and to her loving caregiver Rosie. Your thoughtfulness and love will always be remembered.
Donations in Belle's name may be made to either: Gamma Alpha Chapter Scholarship Fund, memo line: Belle McCormick. Send to: Barb Anderson, Gamma Alpha Treasurer, 6655 Crystal Springs Drive, San Jose, CA 95120 or Saint Catherine's School in Morgan Hill, memo line: Belle McCormick. Please send to: Saint Catherine's School,17400 Peak Ave., Morgan Hill, CA 95037.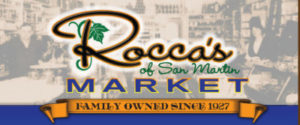 Latest posts by Marty Cheek (see all)