Published in the November 29 – December 12, 2017 issue of Gilroy Life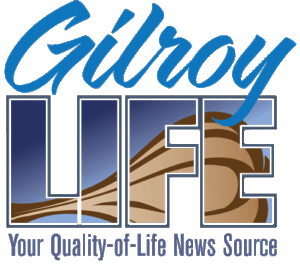 Mondays
Free guitar lessons
Gorden Gibson teaches free guitar lessons at the Gilroy Senior Center, 7371 Hanna St., from noon to 1 p.m. Details: (408) 846-0414.
Line dancing lessons
Line dancing from 7 to 9 p.m. at the San Martin Lions Club, 12415 Murphy Ave.
Second Monday
Parkinson's support group
Meet at the Village Green Senior Living Center, 7600 Isabella Way, from noon to 1:30 p.m. Details: Judy at (408) 607-8254.
Mon., Wed., Fri. & Sat.
Join the Gilroy Gators Masters
Workout from 5 to 6 a.m. and most Saturdays from 7 to 8:30 a.m. at Gilroy High School. Masters swimming is for adult swimmers looking to get in or stay in shape, or for triathletes looking for more swim time and/or instruction. Details: www.gilroygators.org or email gilroygatorsmasters@gmail.com.
Mondays, Thursdays
Duplicate Bridge
Games at 1:20 p.m. Mondays and 10 a.m. Thursdays at the Gilroy Senior Center, 7371 Hanna St. Details: (408) 921-8512 or email win.stone@charter.net.
Tuesdays
Ladies Golf Club
The Gilroy Ladies Golf Club is looking for new members. Details: (408) 779-0886 or (408) 776-7509.Thursdays
4-H meeting
Learn leadership and life skills at the Pacheco Pass 4-H meetings from 7 to 8 p.m. Details: email pachecopass4hclub@gmail.com or call (408) 824-8201.
Every Friday
Friday Night Bingo
Doors open at 4 p.m. with early bird games starting at 6 p.m. at the VFW, 74 W. Sixth St.
Celebrate recovery
Group meets at 6 p.m. for food, 7 p.m. for large groups and 8 p.m. for small groups, at New Hope Community Church, 8886 Muraoka St. Details: (408) 398-5107.
Late evening gym
Come to a safe space to play games, food and fun from 6 to 9 p.m. at the El Portal gym. This is for ages 13 to 19 though younger children are allowed if accompanied by a parent or sibling older than 18. Must get a permission slip if you are attending for the first time. Details: (408) 846-0460 or (408) 846-0313.
First Saturday
Flea Market
The Flea Market takes place from 8 a.m. to 3 p.m. at the San Martin Presbyterian Church, 13200 Lincoln Ave. Space available for $15.
Second Saturday
Poetry readings
Join the poetry fun with the longest running group in South County area from 3:30 to 5 p.m., Gilroy Public Library, 350 W. 6th St. All levels welcome.
First, third Sundays
Grief Support Group
This group provides a safe and respectful place to share grief. It meets at 2 p.m. at the United Methodist Church, 17175 Monterey St. Details: (408) 607-5779 or email platnumer@aol.com.
Nov. 30
Audition for play
The Gilroy Children's Musical Theater seek local youth ages 5 to 18 to star in "Rock The Mic!" This is a high-energy youth pop concert featuring a hit parade of chart busting hits from the '70s, '80s, '90s and today. Auditions take place from 4:30 to 7 p.m., at the Morgan Hill Community Center, 17000 Monterey Road. Details or to sign up to audition, visit www.gilroychildrensmusicaltheater.com.
Dec. 1
Omelet, pancake supper
The cheapest, yet most delicious breakfast you will ever eat for supper will be held from 5 to 7:30 p.m. at the Gilroy Presbyterian Church Fellowship Hall, 6000 Miller Ave. The cost is $10 for adults and $5 for children younger than 12. An omelet will be prepared with your choice of ham, sausage, cheese, pepper, mushrooms, onions and tomatoes by Lions and friends of the Gilroy Lions Club. One hundred percent of the profits will be used for sight conservation in South County. Details: (408) 847-5564.
Dec. 2
Enjoy the holiday parade
The annual Gilroy Holiday Parade will be held beginning at 2:30 pm, in downtown Gilroy, and welcomes more than 5,000 residents, participants and supporters. Details: Melanie Corona at melanie@downtowngilroy.com.
South Bay Singers
Revisit warm holiday memories with the South Bay Singers as they present their seasonal concert entitled "Holiday Friends Forever." It will be an afternoon filled with music sure to warm your heart. Holiday Friends Forever will be presented at 3 p.m., at Gilroy Presbyterian Church, 6000 Miller Ave., Gilroy. Tickets are $20 (children younger than 12 are free) and are available from choir members, at the door or at www.southbaysingers.com.
Tamale sale
Tamale take out sale from noon to 4 p.m. at the American Legion Post 217. Details: Bobby at (408) 310-9419 or Nick at (408) 763-7744.
Dec. 5
VA mobile medical outreach
A Veterans Administration Mobile Medical Outreach Team will visit the Gilroy Veterans Memorial Building, 74 W. 6th St., from 10 a.m. to 4 p.m. Talk with representatives about enrollment, eligibility, examinations, flu shots and more.
Dec. 5, 12 & 19
Life Skills program
Restore! Life Skills is a series for parents in the Gilroy Unified School District. In each session from 6 to 8 p.m., parents will learn simple restorative breathing exercises, meditation practices, and relaxation techniques. Translation and child care provided. Details: (408) 426-7038.
Dec. 8
Book Bag Sale
The Friends of the Gilroy Library is holding a Book Bag Sale from 10 a.m. to 1 p.m. at the Gilroy Library, 350 W. Sixth St.
Send calendar items to editor@gilroylife.com.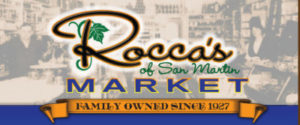 If you wish to send a Calendar Page item to Gilroy Life, please send your event's details to editor@gilroylife.com. If you have a good quality publishable photo or a flyer of the event, please feel free to send that to the same email address.

Latest posts by Calendar Editor (see all)