Published in the April 18 – May 1, 2018 issue of Gilroy Life
Main story – Gilroy veteran designs Arlington Cemetery monument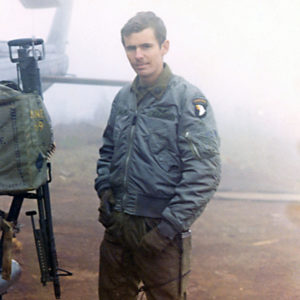 Nonprofit profile – 'Champions' honored by CARAS for social justice work
Guest column by Andrea Sarabia – César Chavez — The man, the myth, the legend
Editorial – County, cities and media working to prevent suicides
Around Town … with Robert Airoldi – 'Oliver!' children's musical show opens April 13 at Gilroy High theater
Music in the Air … with Mark 'Fenny' Fenichel – The road to self confidence sometimes happens in weird ways
Take a Hike … with Mike Monroe – Get an eyeful of wildflowers while hiking Mendoza Ranch
Entertainment – Children can explore their artistic talents at April 28 Art a la Carte fun event
Your Estate … with James Ward – Do you really know what your estate planning documents say?
Your Insurance … with Michele Campbell – Is a group plan right for your business?
COMMUNITY CALENDAR – Published in the April 18 – May 1, 2018 issue of Gilroy Life
Robert Airoldi is the editor of Gilroy Life newspaper. If you have a story idea or an Around Town column item you want to tell him about, you can reach him at (408) 427-5865 or at editor@gilroylife.com.
Latest posts by Robert Airoldi (see all)