Published in the May 30 – June 12, 2018 issue of Gilroy Life
By Mike Wasserman
As your District 1 County Supervisor, I am proud of the beautiful parks and trails in South County that are accessible to all residents and encourage you and your readers to explore what South County has to offer. The county, city of Morgan Hill and city of Gilroy invest in parks and trails for their economic, health, environmental and quality of life benefits.
According to the Centers for Disease Control and Prevention, providing places residents can be physically active can improve both physical and mental health.
Chronic disease sufferers can greatly benefit from walking on local trails and spending time at our parks. Being outdoors can increase vitamin D levels, decrease blood sugar levels for diabetes, and reduce feelings of depression, thereby improving mental health.
Parks and trails function as a hub for community members to meet for social events and recreational activities resulting in increased social cohesion which strengthens our community.
The South County United for Health Leadership Team, which I co-chair with Erin O'Brien, CEO of Community Solutions, is coordinating our second annual "Let's All Go to the Park" initiative.
Along with the city of Gilroy, city of Morgan Hill, Santa Clara County Parks, Santa Clara County Public Health, the South County Collaborative and the Gilroy Bicycle Pedestrian Commission, we have undertaken this initiative to promote parks and trails as destinations for physical activity and meeting other members of the community as we all aim to get, and or, stay healthy.
Five free events have been planned in South County geared to all ages and fitness levels. Prizes will be provided for participation.
I encourage residents to participate in these events.
The first is a hike at 9 a.m. Saturday, May 26, at the Coyote Creek Parkway. It begins at the Park Visitor Center, 19245 Malaguerra Ave., in Morgan Hill and will be led by Santa Clara County Park guides who will provide information about local plants and animals along the way.
Taking steps toward better health as a community is important.
For information about "Let's All go to the Park" events please visit www.spark.adobe.com/page/QBHMd68OAVBt7/.
Mike Wasserman is the Santa Clara County Supervisor for District 1.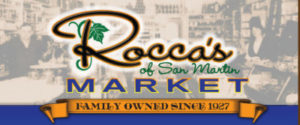 This guest column represents the views of the writer and not necessarily that of Gilroy Life. If you're interested in writing a guest column for this newspaper, please email the editor at editor@gilroylife.com.

Latest posts by Guest Column (see all)