Published in the May 30 – June 12, 2018 issue of Gilroy Life
We're truly proud of the high school students who organized the Future Women Leaders Conference held at the Morgan Hill Community and Cultural Center April 14. Publisher Marty Cheek attended the educational event and he was impressed by the high number of South Valley young women — more than 100 — who attended. They learned leadership skills by listening to inspiring women speakers as well as by participating in the various workshops and panels. These female students seek to grow into the community leaders we need not only in the South Valley but throughout America and even the world.
We also see there's still a long road ahead in promoting the ideal of gender equality. An important part of that involves changing the public perception toward women and their role in modern society. Thankfully, that's happening now with the "MeToo" movement against sexual harassment and assault.
Many prominent male celebrities and politicians are facing the media spotlight for their misconduct and even criminal actions toward women. In recent news, comedian Bill Cosby's conviction of sexual assault charges was hailed as a victory for victims. The case brings more awareness of this crime and gives victims more courage to speak up and ensure law enforcement officers take these complaints seriously.
Silicon Valley is not as advanced as we might hope when it comes to gender equality and the fair treatment of women.Bloomberg TV journalist Emily Chang spent two years studying our region's high-tech culture and the sexism and other factors that keep women out of the technology business — or drive them out once they get in. Her book "Brotopia: Breaking Up the Boys' Club of Silicon Valley," published earlier this year, put a spotlight on the issue of how the male-dominated technology industry creates a frat house environment among men in powerful positions. That environment discourages many talented women from seeking careers in the computer industry. That in turn hurts our local economy as many of these women could have helped create many useful technologies that could benefit humanity.
We encourage our readers who feel as passionate about gender equality as we do to read "Brotopia" and learn about how the unfair treatment toward women and inappropriate behavior by men is destructive to our region's society. We see an opportunity to make social change by encouraging parents and role models to train boys how to be gentlemen and treat everyone with courtesy and kindness. We also see change coming if more women leaders serve as mentors to young female students, encouraging them to gain the education and courage they need to grow as leaders in their careers not just in the high-tech industry but other areas of influence such as politics, law, medicine, academia, and news media.
The confidence we saw in the students at last month's Future Women Leaders Conference gives us hope gender equality will one day soon make our society better as the many barriers to women leadership are removed.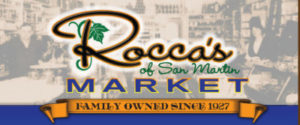 If you would like to share your thoughts about this editorial, please email Robert Airoldi, the Gilroy Life editor, at editor@GilroyLife.com or call him at (408) 427-5865.

Latest posts by Gilroy Life Editorial (see all)