Published in the May 30 – June 12, 2018 issue of Gilroy Life
Its 5:30 a.m. and the sun begins to break the South Valley's dark morning sky early enough that you're not the only one on a bike. The city is at its quietest and the roads are not yet busy with cars. You make your way to downtown Gilroy and the Caltrain Station and catch the first of three trains heading north. You get to board first because you have a bike. Since Gilroy is the first stop along the line, you find dozens of racks inside the train to choose from. You lock the bike, take a seat, sip your coffee, and read the morning newspaper as the train glides along.
This is only one of the options for commuters heading north for the day. VTA 168 Bus Express and shuttles to high-tech firms up north are passing through Gilroy each hour in the morning. Commuter cyclists have the option to use one of the 30 secured bicycle lockers or 13 bike racks provided by VTA at the station.
When you arrive back in the evening the festivities are just getting started downtown. A short ride down Monterey Road and you enter the hub of the downtown. Restaurants, wine bars, and breweries are waiting to serve you. Today, perhaps you are still craving the outdoor sunlight, so you park your bike near Golden State Brewery and enjoy a flight of beers with food in the parklet. There are more than 80 bicycle parking locations in downtown Gilroy. On Thursdays this summer during Fifth Street Live, there will be a free bike valet. By the end of June, the city will add 20 more bicycle parking spots. Next to one of the locations will be a bicycle fix it station.
Gilroy and Gavilan Community College are ready to launch LimeBike Dockless Bike Share this summer. This will allow residents of our community to complete the first and last mile of their public transportation needs. It will also be accessible to everyone across the community. A dockless bike share creates that equity for all. A system that rewards a bike rider will increase the likelihood of cyclists traveling by bike to the grocery store, coffee shop, public transit, school, parks, and work. For example, front-row free bicycle parking to a busy hub such as a downtown, where the city charges for vehicle parking, encourages biking. It's much cheaper for a city to provide bike parking than vehicle parking.
The Gilroy City Council released their top five goals earlier this year. One is to continue with downtown revitalization. The Gilroy Bicycle Pedestrian Advisory Committee has aligned its work plan for the year based on the council's goals and will continue to implement free front-row bicycle parking. We have plans to add an additional 40 bicycle parking locations in downtown this year and advocate for reverse angle parking during the design process to re-surface Monterey Road from First through Eighth streets. The design process will happen during the next year. Reverse angle parking is easier than parallel parking and the safest for bicycles and pedestrians. This design would allow us to create on-street bicycle corrals in the busiest areas of downtown.
Your Gilroy Bicycle Pedestrian Commission (#GilroyBPAC) is working hard to make our city a cycling destination. Search "Gilroy Bike Ped" to find our city website and more details. There are other locations to ride and sip in the city, and they provide free front-row parking too. Recently, we adopted the Downtown Bicycle Parking Plan which will further create a cycling hub in downtown. We want to make it easier to live near the downtown, not own a car, and continue to have "free-range adults and children."
Zachary Hilton is the chair of the Gilroy Bicycle Pedestrian Commission.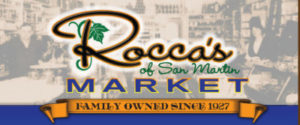 This guest column represents the views of the writer and not necessarily that of Gilroy Life. If you're interested in writing a guest column for this newspaper, please email the editor at editor@gilroylife.com.

Latest posts by Guest Column (see all)