Published in the July 11 – July 24, 2018 issue of Gilroy Life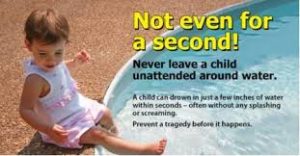 Summer should be a time for family fun in the sun. Unfortunately, the season also comes with its own special dangers for children that parents and caregivers need to bear in mind. New research shows that childhood drownings are up 14 percent. The majority of these drownings happen between the months of May and August when there is more pool and beach activity.
During the June 23-24 weekend, three children in Santa Clara County were taken to Santa Clara Valley Medical Center because of drowning and near drowning incidents. Tragically, one of the youngsters, a two-year old girl from Morgan Hill, died. One of the other children was discharged. The third was kept in the hospital in critical condition.  Between May 10 and June 9, there were five other drowning incidents involving youngsters in the county. One child died. The age range of the eight children was 18 months to 11 years.
Drowning is the second leading cause of unintentional injury-related death among children ages 14 and younger. Every year there are about 7,000 pool- or spa-related submersion injuries treated at emergency departments in U.S. hospitals, according to the nonprofit group SafeKids. Annually, there are about 383 pool- or spa-related deaths among children ages 14 and younger. Children younger than five represent 76 percent of reported fatalities and almost 80 percent of emergency department-treated submersion injuries.
As the weather heats up and families go to the pool or beach to cool off in the water, it is important that adults take precautions to reduce the chances of tragedy from fatal and nonfatal drownings.
From Memorial Day through Labor Day in 2017, at least 163 children younger than age 15 drowned in swimming pools or spas in the United States. Of the 163 reports, 112 of the victims — nearly 70 percent — were children younger than five.
Toddlers between the ages 1 and 4 have the highest drowning rates. Most often these children drowned in home swimming pools. Nonfatal drowning injuries can cause severe damage to the brain that can result in long-term disabilities such as memory problems, learning disabilities, and permanent loss of basic functioning. Parents, families, caregivers, and other adults need to be aware of the risks and what steps to take to help reduce these preventable deaths and injuries.
Drownings are not the only danger during this time of year. Summer's hot days can also make a vehicle a death trap for a child. A study published in May found a car parked in the sun can turn into a lethal oven in just one hour. The interior temperature can reach 116 degrees and the dashboard can exceed 165 degrees in 60 minutes. In that time a young child trapped in a car seat can suffer fatal injuries. That's why it's important for parents and guardians to emphasize safety when traveling with a baby or toddler.
In the past 20 years, there have been more than 750 deaths where people die horribly from complications of hyperthermia — when the body warms to higher than 104 degrees and cannot cool down. More than 50 percent of those cases of a child dying in a hot car involved a parent or caregiver who simply became distracted and forgot their child was still in the vehicle while they went to take care of an errand.
We encourage adults to make sure that their summer memories are not marred by a tragedy. If you're driving with a child in the backseat in a car seat, put some type of reminder on your keychain to trigger your memory to take care of your precious human cargo. It's a precaution well worth taking.
And make sure your swimming pool and spa is child safe by installing a four-sided fence with a self-closing, self-latching gate around them.
Designate an adult to supervise children at all times around the water at the pool or the beach. We also encourage you to make sure you children learn how to swim. And teach your child to stay away from pool drains and pipes to avoid entrapment under the water.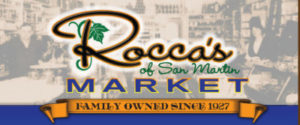 If you would like to share your thoughts about this editorial, please email Robert Airoldi, the Gilroy Life editor, at editor@GilroyLife.com or call him at (408) 427-5865.

Latest posts by Gilroy Life Editorial (see all)