Published in the July 25 – August 7, 2018 issue of Gilroy Life
Who's ready to get their garlic on? Although I missed the Gilroy Garlic Festival last year due to other commitments, I'll be in full-force attendance this weekend with eyes that are always much bigger than my stomach.
I've attended the festival several times in the past, but my excitement is a bit higher than usual because my young niece will join me for her first-ever steps into the garlicky depths of Gilroy. She lives out of the area, so to have her visiting during the once-a-year event is something we're both looking forward to.
It will also be a bit new for me. I'm a pretty seasoned Garlic Fest attendee, but I've never spent much time in the kids area. Suffice to say, with a 7-year-old along for the ride, I imagine that's the area where I'll be spending much of my time.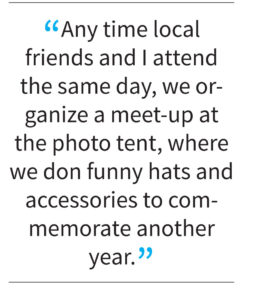 Whenever I mention the festival to anyone who has never been, a comment about garlic ice cream is almost inevitably the first thing they say. Have I tasted it? What's it like? Is it good?
When talking about the Gilroy Garlic Festival to those who have attended, it seems garlic ice cream is one of those things a person either loves or just doesn't have the taste for. I fall into the latter category. I stood in line for a cone at my first festival many years ago. I have never felt the need to taste it again. But I know my niece will want to try it, so we'll be in line.
Just like most little girls — and me — she also adores horses. I have a friend who works for Gilroy Police Department who typically patrols the annual festival with his beautiful animal. I'm hopeful that if he's around, my niece can meet the two of them. Even though her mom and dad are both in law enforcement, police on horseback would be new to her.
A tradition I want to carry on this year is a Garlic Fest picture. Any time local friends and I attend the same day, we organize a meet-up at the photo tent, where we don funny hats and accessories to commemorate another year. You can bet I'll be texting friends to see who's available for the official group picture.
In addition to all that good stuff, there's the food. My niece can be a picky eater, so we'll see how that goes, but you won't see me turning down any garlic deliciousness (except for ice cream)! My festival must-haves include the incredible garlic bread, pepper steak, pasta con pesto, garlic fries … like I mentioned, my eyes are very ambitious when it comes to the Garlic Festival.
So if you're ready to have a garlicky good day or two this weekend, I'll see you in Gilroy at Christmas Hill Park.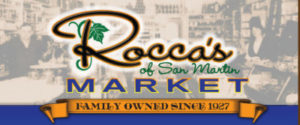 Andrea "Andi" Joseph worked in newspapers for 18 years before transitioning to her current career as a website content writer and marketer. She lives south of Gilroy with her two dogs, Bailey and Cricket. Email her at andij75@gmail.com.

Latest posts by Andi Joseph (see all)