Published in the September 5 – 18, 2018 issue of Gilroy Life
Flags flew at half-staff throughout South Valley to honor Sen. John McCain. His death Aug. 25 at 81 marks the end of an era in American politics.
McCain was a true American hero. With all his heart, he stood for the values and ideals our nation was built upon. His distinguished service in the military and in Congress was based on an ethical principle of doing the right thing — even at the cost of personal gain or political advantage.
His integrity was demonstrated most dramatically when he was a prisoner in the "Hanoi Hilton" for five years during the Vietnam War. A naval pilot, McCain's fighter jet had been shot down by the North Vietnamese during a bombing mission in October 1967, and he suffered excruciatingly painful injuries. The son of a four-star U.S. Navy admiral, the aviator could have returned home early, but he chose years in confinement by living up to the military code: "first in, first out." He stayed a prisoner of war until 1973.
In politics, he gained a reputation for being a maverick, often going against the Republican Party's agenda. Some considered him a traitor, but others believed him to be a patriot when he voted for what he believed was the best interest of the country he loved. He demonstrated courage in the arena of government by making decisions that made him unpopular. The senator also was a statesmen in the old-fashioned sense of the word, speaking his mind while staying open to civil debate with a sense of decorum and decency.
He held close friendships with Democrats including Hillary Clinton, Joe Biden and Barack Obama. He was a champion of compromise in the same sense as Ronald Reagan — going beyond the heated rhetoric of political theater and working with the opposition because he knew, beyond partisan identity, we are all something much more … we are Americans. And often, his boyish personality and goofy sense of humor broke through the walls and enabled those with different views to see a genuine human being.
America dwells in a different climate of politics than the post-World War II years that McCain grew up in. That high ideal of collaboration to gain a better society for all seems lost in the turbulent times we now live in. It's unfortunate that many Americans now approve of politicians who frequently flame the nation's angst through shock-value soundbites on social media and other information outlets. We face a contentious election in November when voters will have to choose the future path of our republic. Our very freedoms might be at stake. If the United States is to continue to uphold the values and ideals our Founders had in mind when they drafted the Constitution, we must be governed by leaders who reflect the character and integrity of the late senator from Arizona.
We'll end with a few words of wisdom written by Sen. McCain in his memoir published in May "The Restless Wave: Good Times, Just Causes, Great Fights, and Other Appreciations":
"Before I leave, I'd like to see our politics begin to return to the purposes and practices that distinguish our history from the history of other nations. I'd like to see us recover our sense that we are more alike than different. We're citizens of a republic made of shared ideals, forged in a new world to replace the tribal enmities that tormented the old one. Even in times of political turmoil such as these, we share that awesome heritage and the responsibility to embrace it. Whether we think each other right or wrong in our views on the issues of the day, we owe each other our respect so long as our character merits respect and as long as we share for all our differences, for all the rancorous debates that enliven and sometimes demean our politics, a mutual devotion to the ideals our nation was conceived to uphold — that all are created equal, and liberty and equal justice are the natural rights of all. Those rights inhabit the human heart. And from there, though they may be assailed, they can never be wrenched. I want to urge Americans for as long as I can to remember that this shared devotion to human rights is our truest heritage and our most important loyalty."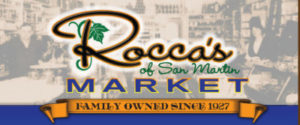 If you would like to share your thoughts about this editorial, please email Robert Airoldi, the Gilroy Life editor, at editor@GilroyLife.com or call him at (408) 427-5865.

Latest posts by Gilroy Life Editorial (see all)