Click here to find more stories published in the April 17 – 30, 2019 issue of Gilroy Life
In Gilroy Garlic Festival news, the annual party in honor of the stinking rose is inviting teams of local first responders and military professionals to compete in the fourth annual "Champions for Charity" challenge at the 2019 event. Teams will compete in a three-round cooking challenge Friday, July 26.
Four teams of two will be selected to compete in three elimination rounds including appetizer, entrée, and dessert. After each round, a panel of judges will evaluate taste, creativity, appearance and use of garlic to determine who will move on to the next round. The winning team will get the ultimate bragging rights — and will be awarded $3,000 to donate to a charity of their choice.
"We love having this event kick off three days of intense cooking competitions on the Garlic Cook-Off Stage," said Denise Buessing, co-chair of the 2019 Gilroy Garlic Festival Recipe Contest Committee. "It's amazing to see what our community heroes can do in the kitchen — and it's truly inspiring to see them competing to earn money for their favorite charity."
Local firefighters, police officers, EMS professionals and military personnel are encouraged to apply for this event in teams of two. Both parties competing must be non-professional chefs. Online applications can be found at gilroygarlicfestival.com and must be submitted by May 1, 2019.
MasterChef Season 9 winner Gerron Hurt will appear at the 2019 festival Friday, July 26. Hurt will serve as master of ceremonies for both the Champions for Charity challenge and Garlic Chef Jr. competition (see story on page 7) and will also perform his own cooking demonstration on the Garlic Cook-Off Stage.
Since being announced by Gordon Ramsey as the MasterChef Season 9 winner in 2018, Chef Gerron has combined his passions for teaching and cooking by encouraging others to create their own unique recipes through his subscription-based website. He believes strongly that "food is that one common denominator that binds humanity together."
For additional information, including applications for contestants, go to gilroygarlicfestival.com. .
Well, she did it here in the South Valley. Ann Marie Cody trounced the current record of a female pushing a triple stroller in a 10K race by 2 minutes, with a time of 47 minutes 10 seconds during the Morgan Hill branch of the American Association of University Women's annual Wildflower Run held Sunday, March 31. (All results are pending the Guinness Records verification.)
She also came in third overall of the women in the 10K (while pushing more than 100 pounds of children and stroller — her triplets are 2 years and 4 months old). They saw a total of 900 runners and although it was not a record-breaking year for runners it was a good number, and they had an unprecedented amount of corporate sponsorships and individual donations. They are hoping when final expenses are accounted for, they will net a record $60K that will go to scholarships. A well-done run!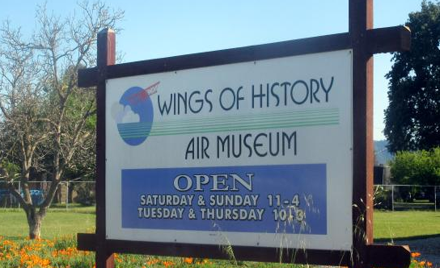 After taking a year off while the county repaved the runways, the Wings of History Air Museum has announced the 2019 Aviation Day at San Martin — a combined San Martin Airport and museum community day — is scheduled for 8 a.m. to 2:30 p.m. May 18. The event will be held at the museum and adjacent airport grounds.
The public is invited to attend with activities for the entire family. There will be antique and vintage aircraft, cars, motorcycles and tractors, tethered hot air balloon rides, games, museum tours, model airplane building, RC aircraft demonstrations and a silent auction. Food and drinks will be available from several vendors.
Sport aviation enthusiasts will have a chance to get a look at Icon Aircrafts A5 light sport aircraft. Anyone interested in Light Sport Aviation should come in and have a look at the aircraft up close and sign up for one of the demo rides.
This event is sponsored by and benefits the Wings of History Air Museum, an all-volunteer nonprofit which relies on donations for all operating costs. To learn more about the show and get the latest updates on activities, visit wingsofhistory.org or visit their Facebook page.
Keeping it in the family, South Valley's Guglielmo Winery is pleased to announce that Cristina Guglielmo-Maggetti, fourth-generation daughter of owner and winemaker George Guglielmo, has joined the team.
Cristina grew up in Morgan Hill. She graduated from Live Oak High School where she played varsity softball and was the first female drum major for the Live Oak Emerald Regime. After earning her degree in Hotel and Restaurant Management at Northern Arizona University she worked for the Disneyland Resort at the Disneyland Hotel, in Critter Country/New Orleans in various positions.
Cristina lives in Southern California with her family. She has assisted the winery at the Harvest Festival for more than 30 years and said she is honored to take on the responsibility of social media design and production
She told us she's excited to continue her family's legacy and speak to wine lovers through the magic of media.
Welcome home via technology, Cristina.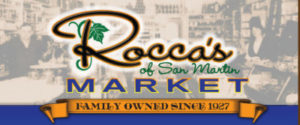 Latest posts by Marty Cheek (see all)