Sonrisa Stables looking for help to recoup losses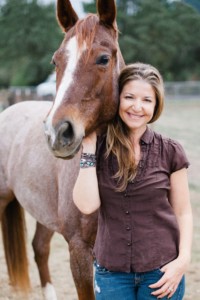 ---
By Staff Report
Ironically, on Giving Tuesday (Dec. 3) Karen Topping and her daughter Meghan returned from a dog rescue trip to the Central Valley to discover their home at Sonrisa Stables in Gilroy at been broken into.
Thieves took  jewelry, clients' credit card info, Meghan's Social Security number, and cash proceeds from the sale of a horse trailer that were locked in a safe hidden in the home.
"They had methodically gone through every nook and cranny in the entire house in less than an hour," said Topping, founder of Sonrisa Stables.
Nothing of material value was touched, she said. The laptops, television, clothes, Christmas decorations, remained untouched.
Topping said the thieves knew their Rottweiler was no longer there, knew how to quietly get in as there were no broken windows or doors. Drawers and cabinets were searched and closed again. Jewelry boxes were emptied and replaced. They hot wired the gate box at the street, drove in the front gate, overrode the house code, then left out the front door and waved at the neighbors on their way out. Police suggested the presence of organized groups coming up from Southern California and could have been someone who knew their routine, but the actual break in was more than one person.
"There was likely one person who tipped off the rest and they worked together and timed it perfectly," she said.
They returned home about 8 p.m. that night, but the break in happened about 10 a.m.
Sonrisa Stables offers year-round, multi-discipline youth equestrian programs emphasizing individual skills, leadership and teamwork. They provide lessons, one-day camps, and spring and summer week-long camps based at Red Fox Farm. The Sonrisa Equestrian Team was created in 2001.
To help out, a GoFundMe page has been set up at: www.gofundme.com/f/meghan039s-house-robbed?utm_source=customer&utm_medium=copy_link&utm_campaign=p_cp+share-sheet.
Latest posts by Marty Cheek
(see all)