The market is overdue for a correction of uncertain magnitude
---
By Brian Harrigan and Robert Price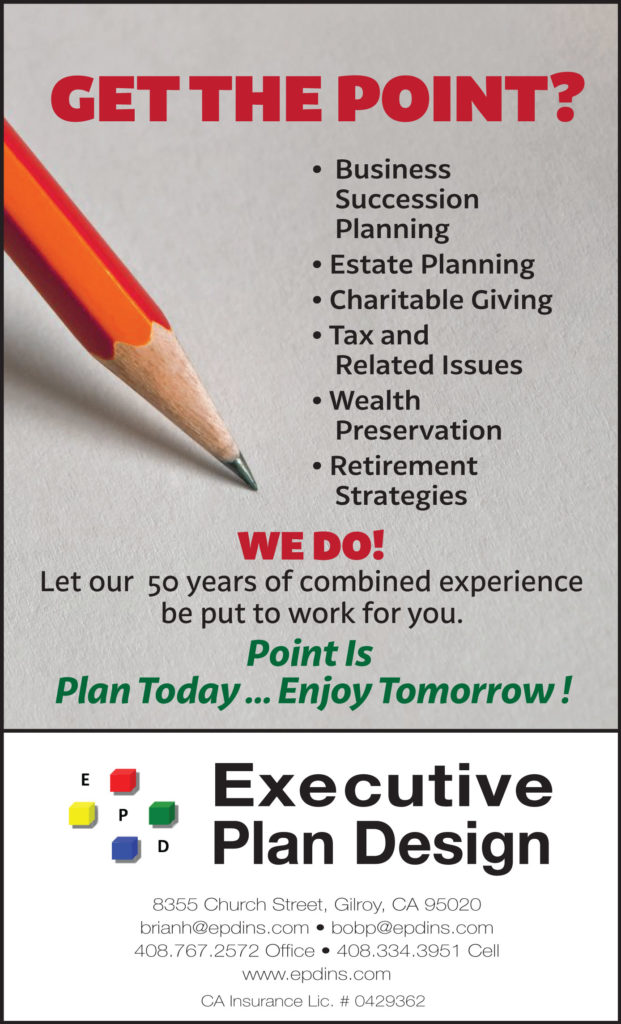 As the year 2019 comes to close, we have a chance to step back and look at how the year progressed and what we can change to make 2020 an even better year. The stock market did well in 2019 with an unprecedented first quarter and less volatility overall when compared to 2018.
Interest rates have remained at an all-time low and experts say they will probably remain low for the following year (or two). Inflation has risen more than expected (1.7 percent to 2.3 percent) due to trade wars with China. Wages, home values and retirement account balances are high. None of these factors mean all is well with the economy and consumers should remain concerned.
With the market overdue for a correction of uncertain magnitude and still feeling the sting of 2008, clients have asked us how they can remain having a comfortable lifestyle during retirement with so many variables. Inflation, taxes, and medical expenses (including dental and long-term care), can certainly eat away at a nest egg rather quickly.
Bob and I feel the best way to prepare is to ask yourself the right questions. These questions can put you in a "plan for the worst, hope for the best mentality" so you are proactive as opposed to reactive.
To those of you reading this column, how prepared for retirement do you feel? Every person planning for retirement should ask themselves the following questions and make necessary changes with the guidance of a financial professional (if needed). Below we've listed seven common questions to help south county readers better plan for their future. There are certainly other important questions, some of which we have covered in other articles. These questions should be considered a starting point from which you can develop a plan of action.
How old will you be when you run out of money in retirement?

How much income will your retirement savings produce?

How much income do you need to live your Desired Retirement Lifestyle?

How much will taxes on your IRA's, 401(k)'s and Social Security hurt your retirement income? (This number could shock you)

How much will your income go down if the market crashes?

How much of your retirement income is guaranteed?

Do you have your money in assets that grow to outpace inflation, but are protected from market crashes?
If you are uncertain of the answer(s) to some of these questions (and most people are uncertain about at least one), you should explore ways to answer them. While exploring options one should also make sure they have a living trust to protect assets, keep financial matters private, avoid probate, and to ensure who inherits what (and when).
Next year offers an opportunity to stop procrastinating and start planning. We hope it is the best year yet for all of you and welcome any questions you maybe have. For a no-cost review, contact our office or your financial professional. Your future and your family's financial security could depend on it.
Latest posts by Bob Price and Brian Harrigan
(see all)