As of Friday May 8, the fund had surpassed $80,000 to help with medical expenses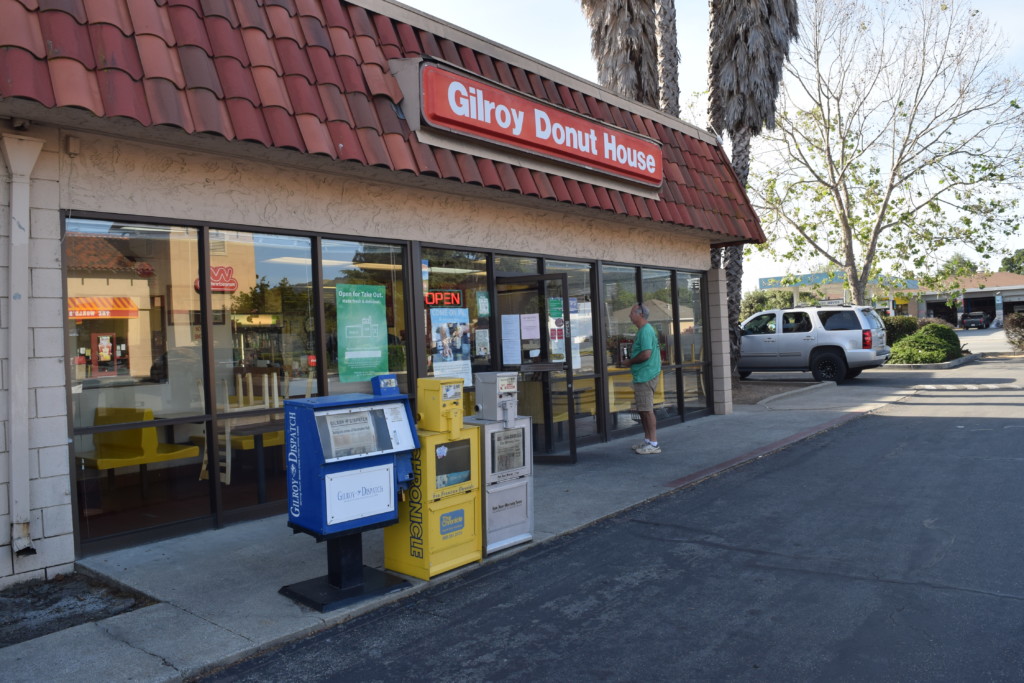 ---
By Robert Airoldi
I said it before and I'll say it again. A crisis brings out the best in us. It's shown by all the businesses, nonprofits and individuals stepping up to make Personal Protective Equipment, donating food to the less fortunate and checking in on their neighbors.
Now, it's coming to light as an ailing Gilroy couple continues to keep their business going despite suffering a series of serious medical setbacks. According to longtime customer Stephanie Upton-Gonzalez who started a GoFundMe effort to help the family.
"I'm sure most of you get donuts from Gilroy Donut House, located at the corner of First Street and Wayland Avenue," she wrote on the page. "I went in last week and was surprised to see the dad, Sreng Hok, working. The dad has been pretty ill for the last couple years. He has been going through dialysis. Long story short, their daughter, Kim Hok, who works there as well, had a brain aneurysm  and they are going to be taking her off life support. She's only 29 years old. He went on to tell me through his tears how much their family has endured in the last year. His wife had a stroke and is partially paralyzed and goes in to bake the donuts at night. Due to these circumstances, they are not in a position to close the store to grieve."
As of Friday, the fund had surpassed $80,000. These funds will go to help with their expenses.
"The donuts are the BEST and I've been eating them for years!," wrote customer Margarita Lara. "The family is so friendly and nice. I just want to send my love and support during this difficult time."
To donate, www.gofundme.com/f/gilroy-donut-house-emergency-fund
Following Gov. Gavin Newsom's recent announcement that more community testing sites would open across the state focused on underserved communities, the County of Santa Clara has opened two testing sites, including one at Christopher High School in early May.
"We want everybody in our community to have access to testing. That is the goal," said Cindy Chavez, president of the Santa Clara County Board of Supervisors.
Testing at the two new sites will be by appointment only. To schedule an appointment, individuals can call 1-888-634-1123 or visit www.lhi.care/covidtesting. The screening and testing criteria are based on State guidelines and may be updated to reflect the latest guidance. These new sites will be open from 7 a.m. to 7 p.m., Monday through Friday, and each site will have the capacity to serve up to 132 individuals daily.

The staff at Gilroy Foundation is at home but they're still working to keep Gilroyans informed. They are working with the guidance of their nonprofit investment partner Silicon Valley Community Foundation. They have assembled a more extensive list of community resources that can be of help to local nonprofits. Visit their Community Resource page for that list. Check back often, as they will be updating information as we get it.
Please let them know if there is anything they can do for you as they move forward in the days and weeks ahead. If there is any additional information they can provide, please email [email protected] or leave a message at (408) 842-3727.
In addition, the Gilroy Foundation said it was business as "almost" usual as more than $760,000 was awarded in grants and scholarships in April. In 2020, a total of 18 Competitive Grants were funded for a distribution of $69,812. Additionally, organizations received funding from Designated Funds and Donor Advised Funds, and Nonprofit Investment Partners disbursals, totaling $27,615.91.
More than 825 applications for scholarships were received with available funding at $500,000. In total, 75 students received scholarships totaling $492,000. Well done!
And a final reminder to all Gilroyans that American democracy is counting — literally — on you.
At the end of April, 63.7 percent of households in Santa Clara County have self-responded to the 2020 Census. The Census results effects funding for educational programs that benefit children, such as after-school activities, school meal programs, and Head Start. The census count also impacts us on the federal level by how many representatives California has in Congress.
Participate in the census now by responding by phone with a customer representative: 844-330-2020. Customer service representatives are available in 12 languages. Or visit www.2020census.gov/en/ways-to-respond/responding-by-phone.html.

Latest posts by Robert Airoldi
(see all)