Gavilan president/superintendent promises college will host graduation ceremony in December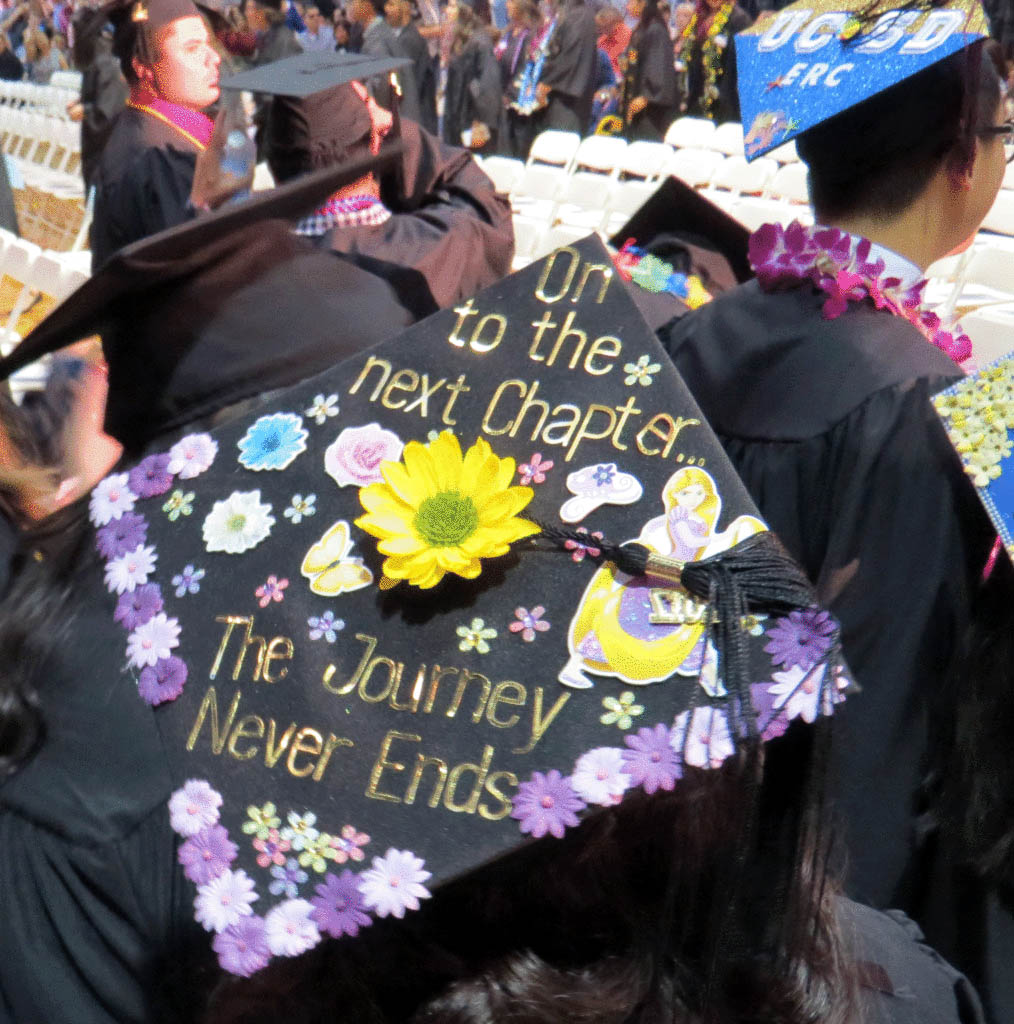 ---
By Robert Airoldi
The 2020 graduating class from Gavilan College, who saw their commencement ceremony planned for May 22 postponed, will get to cross the stage in December, promised Superintendent and President Dr. Kathleen A. Rose.
"Your student leaders polled the student body (recently), and the results showed a clear preference for delaying commencement until it can be held in person, rather than holding a virtual ceremony May 22," she said in a letter to students. "It is my promise to you, that we WILL host your graduation ceremony on the Gavilan College campus, and you will have the opportunity to cross the stage, receive your diploma, and mark this milestone with friends and family. We will preliminarily schedule a series of events by department to occur during the timeframe Dec. 19-21."
Congratulations to the class of 2020!
Gilroy City Councilmember Dion Bracco plans to run for mayor in the November general election in hopes of replacing Roland Velasco who announced in January he would not seek re-election to the seat.
Bracco is the CEO of Bracco's Towing and Transport, Inc. He was first elected to Gilroy's council in 2005 and his current term ends in 2022.
In making his announcement May 21, he said his campaign will focus on the theme of "Great Gilroy Comeback" in the wake of the coronavirus crisis which has hurt the city's revenue stream.
"We need to re-incentivize the private sector to create jobs here and make Gilroy the most attractive place to invest in all of Santa Clara County," he said in his statement.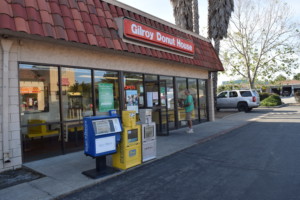 A GoFundMe effort to help the Hok family who own and operate the Gilroy Donut House has surpassed $100,000.
Sreng Hok, who has been going through dialysis while his wife recovers from a stroke and is partially paralyzed but continues to bake donuts at night for the next morning's customers. Their daughter, 29-year-old Kim Hok, who suffered a brain aneurysm, died in early May. One of her kidneys went to her father, who is recovering.
Extended family members have stepped in to help keep the donut shop serving its loyal customers. To donate, www.gofundme.com/f/gilroy-donut-house-emergency-fund.
Although the Memorial Day remembrances in Gilroy and Morgan Hill have been cancelled, we'd like to honor the man who had been chosen to serve as the Grand Marshal of the Gilroy Memorial Day Parade.
Robert de Aragon served two years in the United States Army, including a tour of duty in Korea. Stationed at the Korean demilitarized zone, he served as a military policeman and company armorer for the 24th Infantry Division and later with the reorganized 7th Calvary. He was awarded the Good Conduct Medal for his service. He also served another six years in the Army Reserves.
Born in Denver, Col., where he lived most of his life, he worked as an electrician for more than 35 years. In 2014 he relocated with his wife, Gennevieve, to Gilroy to be near family. As a veteran, he is a member of the Veterans of Foreign Wars (VFW) Post 6309 in Gilroy.
He enjoys wood carving and is known in Gilroy for making Harry Potter wands for local school children who have completed reading the popular series. He's crafted nearly 300 wands over the years. Bob has two daughters and four grandchildren. In Morgan Hill, Vietnam veteran Eddie Bowers was forced by COVID-19 to cancel the annual commemoration of those who gave their lives in service to their country. Let us in our hearts honor all those who served, especially those who paid the ultimate price.
The Gilroy Unified School District welcomes three new principals, Camille Epps, Greg Kapaku and Karen Black.
"I am thrilled to welcome these principals to our administrative team in their new roles," said Dr. Deborah A. Flores, superintendent of GUSD. "They bring strong credentials and established relationships to our district."
Epps will be the new principal at El Roble Elementary School. She is originally from Southern California and has worked in California public schools for more than 13 years. She currently works at El Roble Elementary School as a Literacy Facilitator and Academic Coach. She has two daughters who attend Ascencion Solorsano Middle School and lives in Gilroy.
Kapaku is a native of Hawaii and has spent the past 25 years working as an educator in California public schools. He has served 20 of those years as an administrator but began his career in public education as a middle school math and history teacher before moving into administration. Greg is well-known in Gilroy having spent 14 years working for GUSD, serving in various administrative roles. He is the new principal at South Valley Middle School. His wife Peggy teaches at Glen View Elementary School and his two children both received their education in Gilroy.
Finally, the district welcomes Black, who is the new principal of Luigi Aprea Elementary School. She was born and raised in Alabama and has been in public education for more than 13 years. Nicole has served the entire spectrum of diverse communities, from her beginnings as a first grade teacher in a Title 1 school in Alabama, to her current experience as an Assistant Principal at Stevenson Ranch Elementary School, a five-time California Distinguished School, and two-time National Blue Ribbon School of Excellence. She also has experience in other grade levels and was a reading and math intervention specialist, and an elementary school counselor.
---

Robert Airoldi is the editor of Gilroy Life. Reach him at [email protected]

Latest posts by Robert Airoldi
(see all)