Life insurance policies will pay out in the event of a death from COVID-19

---
By Robert Price and Brian Harrigan
These are strange times we are living in and a global pandemic has some people considering life insurance as one way to provide financial stability for their loved ones. Understanding your policy and how COVID-19 affects coverage is important for both you and your family.
To that end, we have put together some advice on what you should know about life insurance and the current global pandemic. Answers to the questions most asked are as follows:
Does life insurance cover deaths from COVID-19?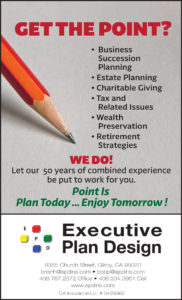 Life insurance policies will pay out in the event of a death from COVID-19. Although a life insurance company may change guidelines for future applicants, insurers are not able to alter any policies that have already been sold. This means if you already have life insurance, your company will not be able to suddenly change the policy and deny your beneficiary a payout if you die from the coronavirus. However, an insurer may reject any life insurance claim if the policyholder submitted an inaccurate life insurance application or did not pay insurance premiums.
Can you get life insurance if you have the coronavirus?
Right now, insurers are asking people to wait until they have recovered from the coronavirus to apply for life insurance. When applying for a policy, you will be asked to disclose your medical history, including whether you are currently ill. Some companies are specifically asking applicants if they have been treated for COVID-19. Because the coronavirus can make someone terminally ill so quickly, you likely won't even be able to purchase a guaranteed issue policy, a type of life insurance that doesn't require a medical exam or extensive health questions and offers a relatively small death benefit.
How has COVID-19 affected the life insurance application process if you are healthy and do not have the coronavirus?
Insurance companies are responding to the pandemic in different ways. Prudential, for instance, has suspended applications for 30-year term life insurance at least through June. Other companies are restricting applications based on the applicant's recent travel history. And while most continue to issue life insurance policies, this could change as the situation evolves.
For now, buying life insurance has changed in a few key ways in the wake of the coronavirus pandemic, including:
Delays in getting life insurance if you have recently traveled internationally, plan to, if you currently have the coronavirus or your insurer needs your medical records (see more below).
Medical exams and records are required for most types of life insurance applications. Americans are being instructed to follow social distancing guidelines that include avoiding unnecessary travel and human interaction. As part of this mandate, many nonessential medical offices are closed, making it difficult to get patient records.
Will medical exams be delayed?
Some companies are extending medical exam time frames. Certain companies are still offering in-person exams, but availability may be limited and depend on your location. In addition, insurers may ask you to postpone the exam if you are sick or have recently traveled internationally. Some insurance companies are offering coverage — both term and permanent insurance — without a medical exam through a virtual application for healthy applicants.
Customers can receive life insurance (generally from $1 million to $3 million) by answering questions online or through a phone interview.
What if you cannot pay your life insurance premiums because you lost your job due to COVID-19? Will you
lose coverage?
Contact your insurer if you do not think you will be able to pay your premium. There is usually a grace period to pay an insurance bill, around 30 days. If the bill is paid during this time, your policy will remain in force. Some companies are extending grace periods, and state regulators are requiring it in certain states.
Outside of a coronavirus-related financial hardship, if a premium is not paid after the grace period, the policy is typically voided. Most insurers let customers apply for reinstatement three to five years after insurance is lost, if they prove they are not too risky to insure. To determine how healthy they are, policyholders might have to answer medical questions or take another medical exam. Other options to help with costs include changing how often you pay your bill (monthly, quarterly) or reducing your coverage.
Latest posts by Bob Price and Brian Harrigan
(see all)