New campaign encourages Gilroy residents to "Stay Loyal. Stay Local. Support Gilroy."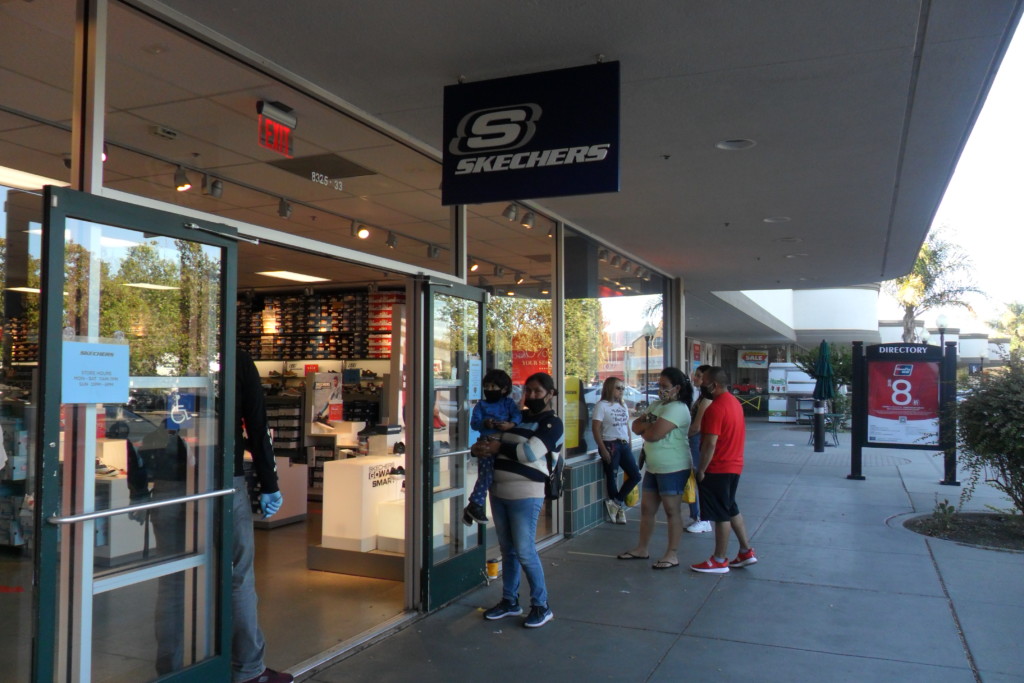 ---
By Robert Airoldi
After sheltering in place since mid-March due to COVID-19 and the global pandemic, Santa Clara County health officials are gradually opening businesses. To that end, Visit Gilroy and the Gilroy Chamber of Commerce, working in partnership with the city of Gilroy, launched a community outreach campaign to help support restaurants, shops, wineries and other businesses. The new campaign encourages Gilroy residents to "Stay Loyal. Stay Local. Support Gilroy."
Starting June 5, in compliance with state and county guidelines, many Gilroy restaurants have opened for outdoor dining service as well as takeout and delivery options. Local stores, winery tasting rooms, and other businesses are also reopening while adhering to safe social distancing requirements.
"After more than two months, we are so excited to finally welcome people back to Gilroy's wonderful restaurants, shops, and other businesses," said Jane Howard, executive director of Visit Gilroy and the California Welcome Center Gilroy. "This campaign will help get the word out to residents to dine, shop, and do business here in Gilroy. By helping to restart the local economy, we can all help preserve the quality of life we enjoy as Gilroy residents."
We couldn't agree more.
For more information, visit www.VisitGilroy.com/supportGilroy.
Gilroy High School graduate Ellie Pickford signed a letter of intent to play water polo for the Virginia Military Institute Keydets.
"Not only is Ellie an excellent athlete, she's an outstanding student," said VMI head coach Ryan Pryor, who has led his team to three-consecutive Metro Atlantic Athletic Conference tournament berths and was on track for a fourth this season.
"She's the total package — extremely athletic, fiercely competitive, dedicated and of course, a true student of the game. She's going to make an immediate impact on our team," he added.
In Pickford's brief water polo career, further shortened by the pandemic, she was a member of all three Monterey Bay League Championship and CCS Qualifying teams for the Mustangs. At GHS, she was a three-peat Female Athlete of the Year and Scholar Athlete, plus leading scorer her junior and senior years.
In the league, she was named Offensive Player of the Year (2019), Player of the Year (2018), Sophomore of the Year (2017) and named to the Second (2017) and First (2018, 2019) Teams All-League.
But her success isn't limited to water polo. On the GHS swimming team, Pickford is a three-time Monterey Bay League champion as a member of the 200Y medley relay 200Y free relay teams. She also holds individual MBL titles in the 100Y fly, 100Y and 200Y freestyle.
After 13 years in the dual immersion program and four years in GHS's Biomedical Sciences Academy, Pickford graduates with a 4.47 weighted GPA. Even with all the training and studying she still found time for outside interests and activities.
Pickford also served in leadership roles in GHS's Associated Student Body, California Scholarship Federation (CSF), and several clubs. She also earned nearly 300 hours of community service and participated as a Girl Scout for a dozen years.
After years as a standout athlete and student, Pickford is looking forward to just being one of the team. "When I met some of the girls on a recruiting trip they seemed to be a lot like me," she said. "We had a lot in common. It's going to be a good fit."
Congratulations, Ellie! We're sure with your driving ambition you'll be successful at VMI as you work on your major in mechanical engineering.
Dr. Anisha Munshi announced her resignation from the Gilroy Unified School District Board of Trustees at the June 11 meeting. Her final day as its vice president was June 15.
In a letter to Superintendent Dr. Deborah Flores and the other trustees, Munshi wrote: "Even though this decision has been precipitated by a combination of absolutely unavoidable personal and professional situations that I could not have foreseen two years ago, it is still a very hard decision that I have not reached lightly."
Her long involvement with the district began as a school site council parent member and helping with small groups during the reading. She went back to school to earn a teaching credential and master's degree in education, and taught at a local elementary school for several years prior to earning an administrative credential. Munshi then served as a middle school assistant principal for three years and principal for five years. She now works at the assistant superintendent of personnel for the Santa Clara County Office of Education.
Flores praised Munshi for her service to students: "She brought unique experiences to the board, as a former GUSD parent, teacher and administrator.  Her goal as a board member was to provide our students with the educational opportunities and experiences that will allow them to learn and grow."
Munshi's resignation creates a vacancy in Trustee Area 3, which has a term ending in November 2022. A special election for her empty seat will be consolidated with the November 3 general election.
To keep the community engaged in learning this summer, the county library system is offering a Summer Reading program called Dig Deeper: Read, Investigate, Discover! to encourage readers of all ages to dig below the surface, investigate the unknown and discover new things. The free program runs until July 31.
Dozens of free online events are planned ranging from family fun activities to enriching adult classes. All events and programs will be held virtually to keep everyone safe and healthy.
"The look of Summer Reading is different this season, but you can experience the same quality and wonderful programs that we have been offering to our patrons for years," Santa Clara County Librarian Jennifer Weeks said.
Children's librarians are hosting special events every weekday at 3 p.m. on Facebook Live. This includes book clubs on Mondays, special live performances and shows on Wednesdays, and STEAM events on Thursdays. The library offers a lot of fun activities during the hot summer months. Check it out!
In other news at the library, contactless holds pickup and material returns have begun at the Gilroy Library and all of the SCCLD libraries. And, in accordance with the Santa Clara County Public Health Department's guidance allowing more businesses to reopen, libraries began offering curbside services June 15. These services include contactless curbside holds pickup, material returns, and the ability to place holds on items.
"In these challenging times, providing free access to library resources including books, virtual programs, job and career development resources is more important than ever," said County Supervisor and Library Joint Powers Authority Board Chair Mike Wasserman.
Patrons will be able to pick up their holds from 1 to 5 p.m., Monday through Saturday using the curbside pickup or walk-up service. There are three easy steps to follow:
Place up to 12 items on hold at sccld.org or call (408) 540-3947 for assistance.
Once you receive confirmation that your holds are available, make an appointment at sccld.org/curbside or call us at (408) 540-3947.
Visit the library during your appointment time to pick up your holds.  Library staff will place the borrowed items in the trunk of a patron's car for curbside pickup service.

Latest posts by Robert Airoldi
(see all)