Gilroy Foundation has assets of more than $12.8 million
---
By Lee Blaettler
A stroll down memory lane highlights the journey to my chairing of Gilroy Foundation's Day in the Country 2020 event. Our primary fundraiser has been held annually for 29 years, until last year. This year, I am excited to take on the challenge of a virtual DITC for this stalwart nonprofit that is celebrating its 40th anniversary.
Gilroy Foundation was founded in 1980 to help meet the needs of the community in the specific areas of health, education, recreation, technology, culture, and civic services. The foundation provides a way for individuals, families and corporations, who share a common commitment to the future prosperity and well-being of the community, to come together to build an endowment that will last in perpetuity. Gilroy Foundation has assets of more than $12.8 million.
As a Gilroy native, my relationship with the foundation began when my husband, John, rejoined the board of directors in 2004. We established our Designated Donor-Advised Fund and began our decades-long ritual of attending Day in the Country.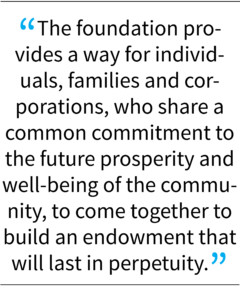 One of our favorite years was 2007, the 18th DITC. It had the theme "Wine and All That Jazz" and was held in the stunning gardens of Goldsmith Seeds. We brought both of our mothers and John's sister. The folks at the foundation did us a grand favor: they seated us with guests that turned out to be two of the loveliest people we have ever met.  As a matter of fact, they became our best "couple" friend, Dave and Eileen Boll.
It was in 2009, the 20th DITC "Denim and Diamonds," chaired by Lori Kent, that I first volunteered. I had received a call from local artist Carol Peters asking if I might help her with the silent auction display. It was a different experience to be part of the team that worked to create a wonderful experience … all while raising money for the programs of the foundation. It was so much fun that Carol and I did it again in 2010.
Well, things changed in 2011. I was hired as event coordinator for Gilroy Foundation. My first DITC was with Chair Karen LaCorte's grand vision, "A Night in Argentina." I could not have had a better mentor than Karen, and I greatly appreciate her tutelage to this day. I think it may have been the largest DITC ever, by attendance, number of ice sculptures, and sheer number of auction items. We even had a Smart Car donated.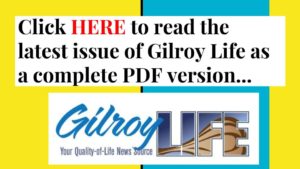 I held the position of event coordinator during the next four years, working with Teresa and Kendall Costa to create one of the most ethereal transformations of the Elks Lodge into "Paradise Lost," Sal and Annie Tomasello hitting it out of the park with "For the Love of the Game." And lastly, at the 25th anniversary Patty Filice and Donna Pray reprising their co-chair roles from the original Day in the Country.
I was honored to join the board of directors in January 2020. Soon, I agreed to chair this year's 30th Day in the Country. I am thrilled to be working with the foundation's newest staff member, Deb Sanchez. (Both of us are graduates of the Leadership Gilroy class of 2010.)  We had our first committee meeting in February. And then the world changed.
Maybe it is precisely my long history with DITC that led me to this moment. Challenge accepted! And I am pleased to share that our committee is creating a fun and exciting virtual DITC to be held 7 to 8 p.m. Saturday, Sept. 26. It will be live streamed from The Neon Exchange with emcee Jayson Stebbins. Our accompanying exciting online auction will launch Wednesday, Sept. 16 and will run until 10 p.m. Sept. 26.  I encourage you to visit gilroyfoundation.org for details and free registration for our 30th DITC 2020.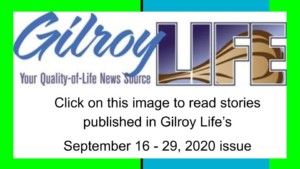 Gilroy Foundation stepped up for our community last year in ways that none of us could have imagined as we managed the Gilroy Garlic Festival Victims Relief Fund. The foundation was not able to hold its primary fundraiser in 2019 because of that effort. And now, at a time when families have lost jobs and incomes because of the coronavirus, we have stepped up again in 2020 to help community youth by awarding scholarships totaling $493,500.
Join me and "Go the Social Distance" with Gilroy Foundation. #GiveWhereYouLive.
---

Lee Blaettler is the Day in the Country chair and a member of the Gilroy Foundation Board of Directors.

Latest posts by Guest Column
(see all)