Combined total of more than half a million dollars given to students to pursue their college education


---
By Staff Report
The Gilroy Foundation and the Gilroy Rotary Club recently announced scholarship funds they have given this spring to local students, a combined total of $524,350.
The Rotary Club of Gilroy gave 23 students $32,850 in scholarships. Meanwhile, the Gilroy Foundation has $491,500 available for the more than 800 applications received.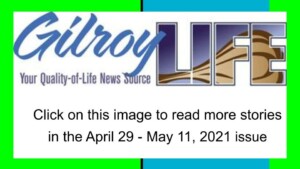 "Once again the members of our Gilroy Rotary Club have met the needs within the community," said Kathleen Rose, Rotary Club of Gilroy's president. "Our scholarship program is yet one more opportunity to provide financial support, directed this time to our local students, as they pursue their goals of achieving higher education. Given the current state of the economy based on the impact of COVID-19, we are aware that for many students, receiving financial support like this can be the difference of continuing their educational pursuits or not."
This year, 20 students were awarded general scholarships by the Rotary in amounts ranging from $300 to $1,000 each.
Two students were awarded $3,750 each from the club's Goldsmith/Gilroy Rotary Horticulture/Biological Sciences Scholarships, which are specifically designed for students planning a career in Horticulture, Plant Science, Biology, or a related field.
One student was awarded $15,000 for the Susan J. Seledon Scholarship. This scholarship is divided into two years of $7,500 per year and is designed to assist individuals who have completed their first two years of college education, and who have demonstrated their potential for success. Applicants must be returning to school after an interruption in their education. To qualify for this scholarship, students must also be transferring to a four-year-college in Fall 2021.