Join the foundation for a Virtual "Day in the Country"  in the spirit of Bollywood from 5 to 6 p.m. Oct. 2.
---
By Chef Carlos Pineda
Although this last year has been full of uncertainty, the Gilroy Foundation has continued to serve the community in many ways. In the past couple of years, the Gilroy Foundation has continued to support the community by carrying out its mission and vision with more than $15.8 million given in grants and scholarships and $1.9 million collected and distributed to the victims of the Gilroy Garlic Festival tragedy through the Gilroy Garlic Festival Victims Relief Fund. I'm very proud to be a part of these efforts as a member of the board of directors.
In addition to my seat on the board of directors at the Gilroy Foundation and the chair of the 2021 "Day in the Country," I am the director of Culinary Services and Hospitality at Rebekah Children's Services where my primary role is running the Kneaded Culinary Academy, which has served more than 1,600 disenfranchised youth ages 15 to 25 since 2009.
As a born and raised Gilroyan, my goal has always been to provide my community with the resources I saw lacking as I grew up. I wanted to create a resource that would provide a one-of-a-kind service for youth who might need an extra push, a mentor or someone to listen to them. As I grew up and benefited from the Gilroy Unified School District, I decided to begin a journey in one of the careers that always brought joy to me and my family — and that was food. Food was something that always brought family and friends together. It healed the sick, it comforted the sad, but it also created community.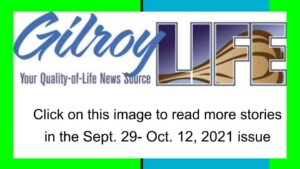 After a long yet fun journey of cheffing it up throughout California I found myself back in my hometown, working at this amazing organization. While working with my team, I earned my California Vocational Teaching Credential to teach youth job, life, and culinary skills. After working with this population in a nonprofit setting I learned you can change a life with a simple skill and a meal. You see, the youth who come through our doors come from backgrounds that are unthinkable. Besides having to deal with homelessness, addiction, human trafficking, abuse, mental health instability or not having a strong family upbringing, our youth are given a second chance. They are strong, determined and survivors of some of life's craziest journeys. I witnessed what a grant or donation of any size can do for a nonprofit program and it  is remarkable. It's astonishing to see how a life can be saved by a grant that supports a program like the Kneaded Culinary Academy.
That is when I decided I wanted to be a part of the circle, the missing link that allowed me to be on the giving side, to have a seat at the table of Gilroy Foundation, to support them and the amazing work they do to make a difference in people's lives.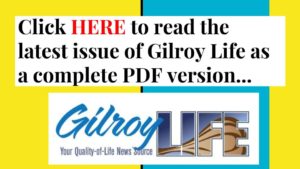 Events like this might happen often but the impact they make is everlasting. That's where we need your help. And now you, our readers, can make that same difference.
Join us for a Virtual "Day in the Country" as we go in the spirit of Bollywood from 5 to 6 p.m. Oct. 2. Join us as we livestream from the colorful vibrant downtown setting of The Neon Exchange with the talented Whitney Pintello as emcee. The online auction will launch Wednesday, Sept. 22 and will run until 10 p.m. Oct. 2.
I encourage you to visit www.gilroyfoundation.org for details and free registration for our 41st DITC 2021.
On our website you can also see how you can join us for a party in a box, an out of this world experience celebrating culture, cuisine, new relationships, and longtime friendships. What better way to celebrate technology and film making than by highlighting one of the world's largest film producers, Bollywood. And, since we can't take you to India, we're bringing India to you with a Party-in-a-Box — a box containing carefully curated items that will make you feel like you're in the heart of Mumbai enjoying an epicurean dinner for two on a colorful table setting. Gilroy's Little India Restaurant has put together a Bollywood-inspired menu for you to enjoy while virtually joining us Oct. 2 from the comfort of your home, or you can gather with friends and put your boxes together to create a larger celebration.
Enjoy traditional samosas, naan bread with masala dipping sauce, malai kofta — which is a mixture of veggies and cheese served with a mildly spiced Indian sauce — butter tandoori chicken in a delicately spiced cream gravy and lamb vindaloo cooked in an herb, citrus, onion gravy served over jasmine rice. I encourage you to visit www.gilroyfoundation.org for details and free registration for the event.
In closing, I would like to say that Gilroy Foundation stepped up for our community last year in ways that none of us could have imagined, managing the Gilroy Garlic Festival Victims Relief Fund. As such, Gilroy Foundation was not able to hold their primary fundraiser in 2019 and we were virtual in 2020. The foundation depends on these events and the generosity of donors to allow us to do the work we do. And now, at a time when families have lost jobs and incomes, Gilroy Foundation has stepped up again in 2020 and 2021 by awarding $327,323 in grants and $540,500 in scholarships to help your community.
Join me and the DITC Team and "Go the Social Distance" with Gilroy Foundation Oct. 2 and  #Give Where You Live."
Chef Carlos Pineda is a Gilroy Foundation board of directors members and director of Culinary Services and Hospitality at Rebekah Children's Services.

Latest posts by Guest Column
(see all)