Our two community newspapers offer merchants a cost-effective way to connect with South Valley shoppers seeking unique holiday gifts. Find out more. Call our marketing director Mark Fenichel at (408) 410-4782 or email him at [email protected]

---
This editorial is the opinion of Gilroy Life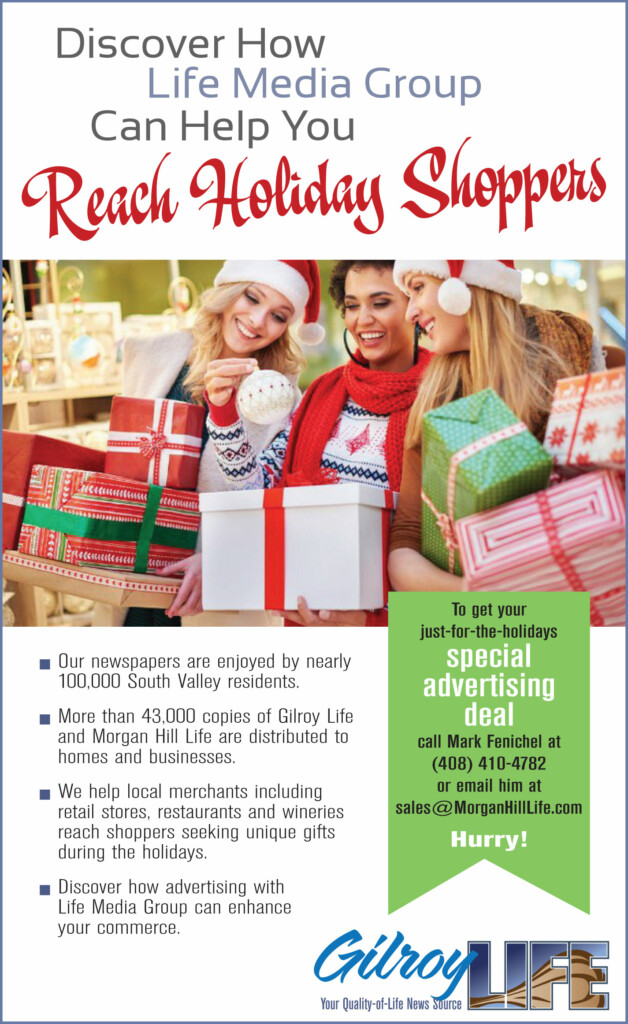 The holiday season is just around the corner. We encourage you to shop local when you're seeking special gifts for friends and family and other people in your lives.
And if you're a local merchant, consider marketing in the pages of Gilroy Life and Morgan Hill Life newspapers to reach more than 20,000 households every week.
Our region provides plenty of opportunities to find locally-made gifts that will bring joy to the recipients while also being environmentally green and saving the green in your wallet. We are strong believers in supporting local retailers and service providers by shopping during the holidays with them. Shopping local is a present you can give your community. For every $100 you spend at a local business, about $68 stays in our community by supporting local jobs and reinvesting in our infrastructure through local taxes.
Buying local during the holidays also keeps Gilroy unique. When you support one-of-a-kind businesses, you are enhancing the South Valley's qua