Students ages 5 to 11 are now eligible to get their COVID-19 vaccinations
---
By Marty Cheek
Younger students in the Gilroy Unified School District have started receiving their shots for COVID-19 after the federal government approved vaccination for youth ages 5 to 11.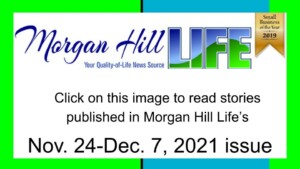 The Centers of Disease Control and Prevention approved COVID-19 vaccinations for children ages 5 to 11 on Nov. 2. The next day, Santa Clara County began the first vaccinations for young people in that age group. Currently, the Pfizer vaccine is the only option for this group, which numbers more than 167,000 children in the county.
The GUSD in partnership with the Santa Clara County Department of Public Health, began offering mobile vaccine clinics at most of its elementary schools. The district also offered an employee-only vaccination clinic at its Office Annex building in early November. It provided 137 vaccines to employees, said Superintendent Dr. Deborah Flores.
Vaccines for students in the district are not required, she said. The goal in partnering with the county to host vaccination clinics is to provide easy and accessible ways for students to get vaccinated in the familiar surroundings of school campuses, she said.
"It is important for the public to note that even though mobile clinics are taking place at some campuses, at this time, the GUSD Board of Education is not considering a COVID-19 vaccine mandate for students," she said.
Like other districts in California, the board is waiting for direction from Gov. Gavin Newsom who announced Nov. 2 he plans to proceed with a vaccine mandate for all school-aged children in California as soon as July 1, 2022.
"Until the governor moves forward with implementing this mandate, the board of education will wait to direct the actions our district will take," Flores said. "The Gilroy Unified School District respects the rights of parents and guardians to make the best choices for the children in their home."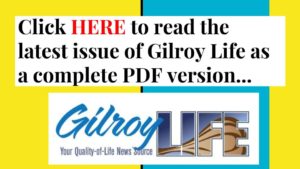 Vaccinations are scientifically proven to prevent hospitalization and death from COVID-19. Parents and guardians should visit www.sccfreevax.org to sign up for an appointment or to find a convenient walk-in location. Vaccines for youth ages 5 to 11 are smaller doses and specially formulated.
"This is an important step in protecting our children and our community, providing relief for families, and creating an additional level of protection to maintain in-person learning for our schools," said Dr. Sara Cody, health officer and director of Public Health for the county. "We encourage all parents with children aged 5 and older to get their children vaccinated."
In addition to offering vaccine appointments for children at sites operated by the county throughout the community, the county is also partnering with school districts to offer vaccination on-site at schools, particularly in the county's most disproportionately affected communities. About 80 school locations have been identified for on-site vaccinations. Vaccinations are provided at no-cost to recipients. Health insurance is not required and there are no immigration status questions.
As of early November, the United States has seen a little more than 750,000 deaths of its citizens resulting from COVID-19 — more deaths than from the American Civil War.
Latest posts by Marty Cheek
(see all)