"Fun Home" is a wonderful comedy, music, and tragedy
Published online on October 19, 2018
TheatreWorks new play "Fun Home" is well worth the trip to downtown Mountain View Center for the Performing Arts. It tells the touching story of growth, happiness and heart break. Go, enjoy a unique experience of live theater.
This show was nominated for 12 Tony awards and won five. Based on Alison Bechdel"s graphic novel and memoir, it was turned into a memorable musical  by Jeanine Tesori with the book by Lisa Kron.
The play opens with 43-year-old  Alison, a lesbian cartoonist at her desk creating cartoons of memories from her child hood, trying to understand time gone by. Her characters come alive with her past visions of herself as an inquisitive eleven year  old looking for approval from her father and then as a  first year college student when she realizes  she is gay and finds her first love. and sings I am  "Changing My Major to Joan." She sees her closeted, domineering father whose explosive temper keeps everyone at his command, he is an English teacher, who would rather decorate  houses and also is the town's funeral director. Her frustrated mother  tries to keep everything normal as she can and her wild brothers romp around the funeral parlor they call the fun home while playing inside coffins while trying to support one another. All show a happiness on the outside while devastated on the inside.
"Fun Home" has a super solid cast that deliver the extraordinary music and lyrics to perfection.The story will want to make you laugh and cry sometime all at the same time.
The real star of the show is Robert Kelley's sensitive  direction, his attention to detail which shows his panache and smoothness that shows his creative  capabilities. And Musical Director William Liberatore and his fine orchestra turn in their usual flawless performance. "Fun Home" offers a house full of fun that will let you see the world in new ways.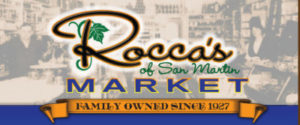 DETAILS
"Fun Home" presented by TheatreWorks
Running time: 95 minutes no intermission
Where: Mountain View Center for the Performing Arts, 500 Castro and Mercy Streets, Mountain View
Through October 28
Tickets: $40-$100
For show times and information call (650)463-1960  or visit www.theatreworks.org.

Camille Bounds is the theater columnist for the Morgan Hill Life and Gilroy LIfe newspapers. She has performed on Broadway and traveled around the world. She can be reached at: bounds17@gmail,com

Latest posts by Camille Bounds (see all)